Barbara L. Brush, PhD, ANP-BC, FAAN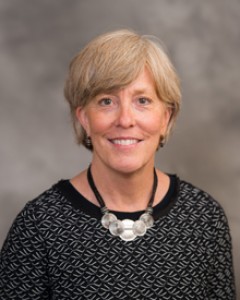 Professor
Department of Systems, Populations and Leadership
Room 4148 SNB
University of Michigan School of Nursing
426 North Ingalls Building
Ann Arbor, MI 48109-2003
Telephone: (734) 763-3218
Fax: (734) 763-0681
Barbara Brush is accepting new PhD students.
Interests
Participatory research
Health disparity
Family homelessness
International nurse migration
Nurse workforce policy
The author of two books and over seventy journal articles, Dr. Brush uses a community based participatory research (CBPR) approach to promote health and reduce health inequality among vulnerable community-based populations. She is currently leading a 5-year study of longstanding CBPR partnerships and developing an instrument to measure factors contributing to partnership success. In addition, she is conducting ongoing research with homeless families in Detroit to test the use of narrative interventions in improving trauma disclosure and help seeking and reduce homelessness recidivism. An advanced practice nurse (APN) and historian, Dr. Brush has also been part of a longstanding team designing APN care delivery models and measuring their outcomes in nursing home settings. She examines important issues in nurse workforce development and capacity building and is a leading expert on international nurse migration. Her participation on national and international committees and boards has informed policies on the ethical recruitment of nurses, practice regulations to ensure nursing practice safety and quality, and improvements in health delivery.
Current Research Grants and Programs
Measurement Approaches to Partnership Success (MAPS): An Innovative Tool for Assessing Long-Standing CBPR Partnerships. NIH, NINR. (PI). 2016-2021. RO1NR016123.
CBPR: Enhancing Capacity to Use Innovative Methodologies in the Behavioral and Social Sciences. NIH. (Co-I). PI: C. Coombe and B. Israel. 2016-2018. 1R25GM111837-01.
Breaking the Cycle: Piloting a Trauma Intervention in Mothers Experiencing Homelessness. Michigan Institute for Clinical and Health Research. (Co-I). PI: L. Gultekin. 2016-2017. UL1TR000433.
Foreign Nurses in Nursing Homes: Recruitment, Education, and Scope of Practice. University of California SF Intramural Grant. (Co-I). PI: L.M. Wagner. 2016-2017.
Teaching
Dr. Brush currently teaches N804: Systematic Research Synthesis and guides numerous doctoral students in their research and scholarly interests. A practicing nurse practitioner and former coordinator of the Family Nurse Practitioner Program (2007-2013), Dr. Brush continues to lecture to and precept students in primary care. Dr. Brush's emphasis on critical thinking and the development and use of evidence to enhance the quality of care extends across all levels of the educational spectrum. She regularly supervises students across health disciplines in community-based research activities. Dr. Brush received the Mae Edna Doyle Teacher of the Year Award in 2010.
Affiliations / Service
Nurse Practitioner, Hope Medical Clinic, Inc., Ypsilanti, MI, 2008-present
Expert Member, Commission on Graduates of Foreign Nursing Schools' International Subcommittee on Advanced Practice Nursing, 2011-2016
Grants Reviewer, National Library of Medicine Study Section, 2010-present
Expert Reviewer, Bureau of Health Professions, Enforcement Section, State of Michigan, 2010-present
Editorial Board Member, Policy, Politics, and Nursing Practice, 2006-present
Board Member, The Detroit Urban Community-Academic Research Center, 2014-present
The National Academies of Sciences, Engineering, and Medicine Committee on the Evaluation of Permanent Supportive Housing Programs for Homeless Individuals, 2016-present
Notable Awards / Honors
Mae Edna Doyle Teacher of the Year, University of Michigan School of Nursing, 2010
Excellence in Nursing Leadership Award, Sigma Theta Tau, 2007
Helene Fuld Leadership for Academic Nursing Program Award, 2005
Health Affairs Top 25 Most Read Authors, 2005-2012
Fellow, American Academy of Nursing, 1999
Education
PhD, University of Pennsylvania, Philadelphia, PA, 1994
MSN, University of Pennsylvania, Philadelphia, PA, 1982
BSN, Southeastern Massachusetts University, North Dartmouth, MA, 1979
Publication Highlights
Gultekin, L., & Brush, B.L. (in press, 2017). In their own words: Exploring family pathways to housing instability. Journal of Family Nursing.

Wagner, L.M., Brush, B.L., Castle, N.G., Engberg, J.B., & Capezuti, E.A. (in press, 2017). Nursing home patient safety culture perceptions among U.S. and immigrant nurses. Journal of Patient Safety.

Wagner, L., Brush, B.L., & Capezuti, E. (2016). Impact of international nurses on quality and patient safety outcomes in U.S. nursing homes (Abstract). Journal of Advanced Nursing, 72(1): 25.

Brush, B.L., Gultekin, L., Grim, E. (2016). The data dilemma in family homelessness. Journal of Healthcare for the Poor and Underserved, 27: 1046-52.

Bumpus, S., Brush, B.L., Wheeler, J., Pressler, S., Eagle, K., & Rubenfire, M. (2016). Cost analysis of an advanced practice registered nurse transitional care model for cardiac patients. Nursing Economics, 34(5):236-241, 254.

Baiardi, J.M., Gultekin, L., & Brush, B.L. (2015). Using sociograms to enhance power and voice in focus groups. Public Health Nursing, 32(5): 584-91. DOI:10.1111/phn.12199

Grim, E., Gultekin, L., & Brush, B.L. (2015). Do policies aimed toward the homeless help families? The Detroit Experience. Journal of Policy Practice. 14 (1): 1-13. DOI: 10.1080/15588742.2014.956971

Wagner, L.M., Brush, B.L., Castle, N.G., Eaton, M., & Capezuti, E.A. (2015). Examining Differences in Nurses' Language, Accent, and Comprehensibility in Nursing Home Settings Based on Birth Origin and Country of Education. Geriatric Nursing. 36(1): 47-51.

Wagner, L.M., Brush, B.L., Castle, N.G., Engberg, J.B., & Capezuti, E.A. (2014). Quality care outcomes in nursing homes: The effects of a nurse's country of origin and education. Journal of Nursing Regulation, 5(3): 1-9.

Brush, B.L., & Capezuti, E. (2014). New approaches for patient-provider communication. Geriatric Nursing, 35(2): 1-4.

Bumpus, S., Brush, B.L., Pressler, S., Wheeler, J., Eagle, K., & Rubenfire, M. (2014). A transitional care model for patients with acute coronary syndrome. The American Journal of Accountable Care. 6(14): 13-19.

Gultekin, L., Brush, B.L., Baiardi, J.M, Kirk, K., & VanMaldeghen, K. (2014). Voices from the street: Exploring the realities of family homelessness. Journal of Family Nursing, 20(4): 390-414. DOI: 10.1177/1074840714548943.

Gultekin, L. & Brush, B.L. (2012). Family homelessness, housing insecurity and health: Understanding and acting on what we know. National Council on Family Relations (NCFR) Report. FF54 (Fall): F4-6.

Brush, B.L., Kirk, K., Gultekin, L. & Baiardi, J.M. (2011). Overcoming: A concept analysis. Nursing Forum, 46(3): 160-168. PMID: 21806626.

Brush, B.L., Baiardi, J.M., & Lapides, S. (2011). Moving toward synergy: Lessons learned in developing and sustaining community-academic partnerships. Progress in Community Health Partnerships: Research, Education, and Action.5 (1): 27-34. PMID: 21441666.