US News & World Report Rankings: 2023-2024 Best Graduate Programs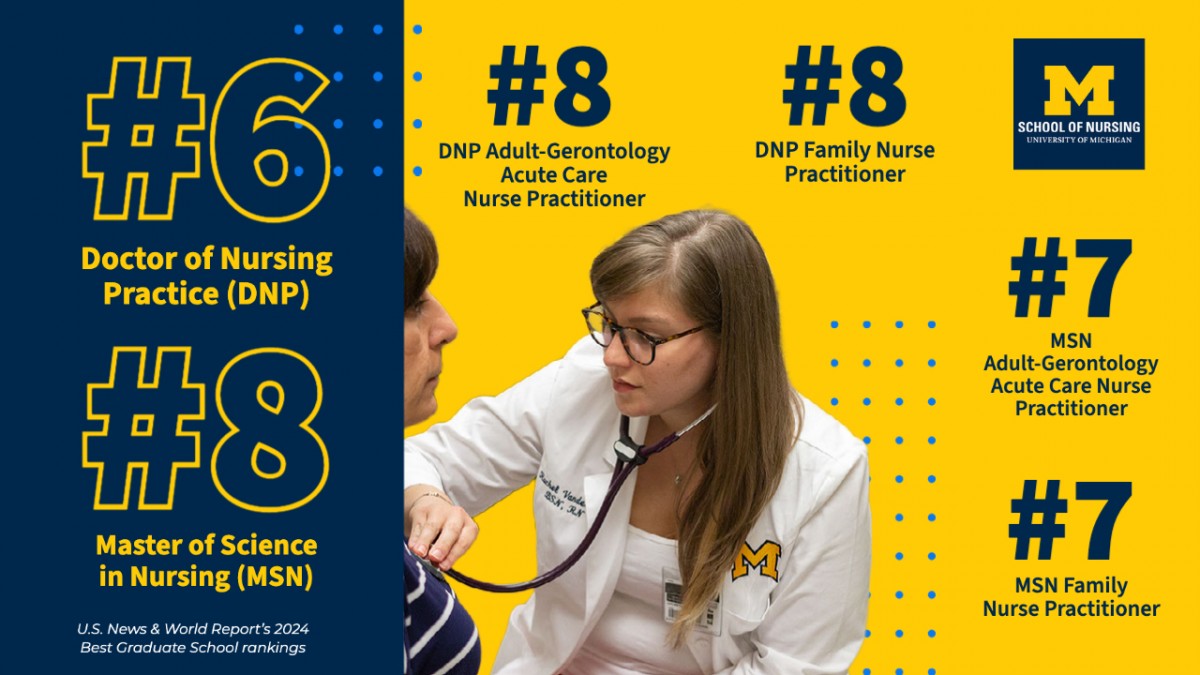 The University of Michigan School of Nursing today announced its Doctor of Nursing Practice program is ranked 6th in the latest release of the U.S. News & World Report 2023-2024 Best Graduate School rankings, while its Master of Science in Nursing program is ranked 8th. 
Additionally, several specialty programs are ranked in the top 10:
Doctor of Nursing Practice Specialties
Master of Science in Nursing Specialties
The Nurse-midwifery program, which is not ranked annually, continues to hold its #2 ranking until the next ranking cycle. 
 
Read more about the 2023-2024 rankings.