Study reveals hesitancy around effectiveness of using PrEP to prevent HIV among male to male partners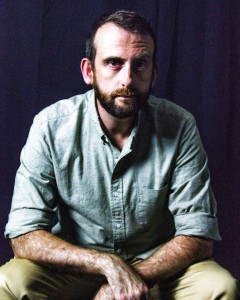 A recent study published in The Journal of the Association of Nurses in AIDS Care (JANAC) revealed there is hesitancy around the effectiveness of using pre-exposure prophylaxis (PrEP) to prevent HIV among male to male partners.
Sylvia S. Hacker Collegiate Professor of Nursing and Director for the Center for Sexuality and Health Disparities Rob Stephenson and colleagues researched PrEP related stigma among male partners as well as the efficacy of PrEP through their study, "Pre-Exposure Prophylaxis Stigma and Beliefs in the Efficacy of Pre-Exposure Prophylaxis: An Analysis of a Cross-Sectional Survey of Male Couples in the United States."
Stephenson and colleagues conducted an online survey of 750 individuals and 375 male couples with participants recruited from social media and dating websites. Through their research, they discovered that on a 25 point stigma scale, the average score was 21 even though 62.6 % of participants indicated PrEP as very effective at preventing HIV. 
As far as their likelihood to use PrEP, 25.9% of respondents were likely and 13.9% very likely to use PrEP while 37.4% were unlikely and 22.6% very unlikely to use it.
"We found that men's perceptions of their partners' risk behaviors affected their perceptions of PrEP, which suggests that existing dyadic prevention interventions, such as Couples HIV testing and counseling, should be considered for adaptation to ensure that the PrEP content adequately addresses the concerns of male couples and provides functional knowledge on the potential for PrEP to avert HIV infection," said Stephenson.
The full research study can be accessed in the latest edition of JANAC.