Pandemic pregnancy: Increased anxiety, distress, but also a few surprise benefits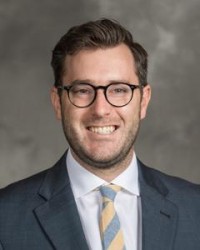 A new University of Michigan study found that moms who were pregnant and gave birth during the first six months of COVID-19 reported more distress and anxiety, but also some surprising benefits of enforced alone time, said first author Clayton Shuman, assistant professor at the U-M School of Nursing.
The study, appearing in Maternal and Child Health Journal, is the first known to describe the lived experiences of postpartum women in the United States who delivered an infant during the early pandemic. It's part of the larger COVID M.A.M.A.S. (Maternal Attachment, Mood, Ability and Support) study, which collected survey data on maternal mental health and breastfeeding during the COVID-19 pandemic.
Five themes emerged: heightened emotional distress; adverse breastfeeding experiences; unanticipated hospital policy changes shifted birthing plans; expectation vs. reality–or mourning the experience of what should have been; and unexpected benefits of the pandemic.
More information: