U-M School of Nursing announces 2021 DAISY Award winners
The University of Michigan School of Nursing has announced its 2021 DAISY Award winners, recognizing Clinical Instructor Karen Keune, Ed.D., MJ, BSN, RN, as the recipient of this year's Extraordinary Nursing Faculty Award and Clinical Instructor Patricia Tillman-Meakins, Ph.D., ANP-BC, as the winner of the inaugural Award for Nurses Advancing Health Equity.
The Award for Extraordinary Nursing Faculty was developed by the DAISY Foundation to honor nursing educators who inspire their students, recognizing and celebrating the many contributions faculty make to the future of nursing. New this year, the Award for Nurses Advancing Health Equity was created to honor nurses whose work advances health equity to mitigate health disparities caused by social determinants of health.
Award recipients are selected after careful review by a committee of U-M School of Nursing faculty. Criteria is guided by the DAISY Foundation and further developed to align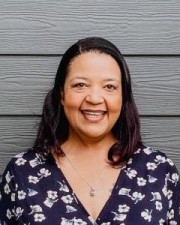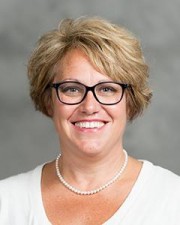 with the School of Nursing's mission, vision and values.
Keune has spent much of her nursing career serving the underserved, underinsured or uninsured in a variety of health care and community settings. She has taught in a variety of academic settings in both nursing and allied health programs and was selected for the DAISY Award based on her ability to demonstrate care and compassion with students, promoting a respectful learning environment and providing outstanding instruction as a collaborative role model.
Tillman- Meakins serves as specialty lead for community health nursing, where she focuses her teaching on health disparities in underserved populations and regularly works with students to recognize the impact of social determinants of health in relation to health equity on a local, state and national level. She is actively involved in diversity, equity and inclusion efforts within the School of Nursing through her work on various committees charged to advance voice and equity and in her role as an Inclusive Teaching Liaison.
About the DAISY Foundation
An acronym for Diseases Attacking the Immune System, the DAISY Foundation was formed in 1999, by the family of J. Patrick Barnes, who died at age 33 of complications of Idiopathic Thrombocytopenic Purpura (ITP). The nursing care Patrick received when hospitalized profoundly touched his family. The foundation was created to express gratitude to nurses through programs that recognize them for the extraordinary skillful, compassionate care they provide patients and families. Learn more.