Professors Ivo Dinov and Rob Stephenson elected honorary members of Sigma Theta Tau International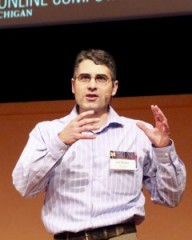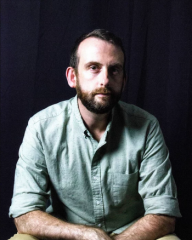 University of Michigan School of Nursing professors Ivo Dinov, Ph.D., and Rob Stephenson, Ph.D., have been unanimously elected as honorary members of the Sigma Theta Tau International Honor Society of Nursing.
Honorary status is conferred by Sigma's board of directors on those who demonstrate superior achievement in a chosen field and a commitment to the ideals and concerns of nursing. Dinov and Stephenson will be recognized as honorary members during Sigma's 46th Biennial Convention November 6 through 10 in Indianapolis, Indiana.
An expert in mathematical modeling, statistical analysis and big data, Dinov is vice chair of the School of Nursing's Department of Health Behavior and Biological Sciences. He is also professor of computational medicine and bioinformatics at the U-M Medical School, director of the university's Statistics Online Computational Resource (SOCRAT) and associate director for education and training at the Michigan Institute for Data Science.
Stephenson is the Sylvia S. Hacker Collegiate Professor of Nursing and chair of the school's Department of Systems, Populations and Leadership. An internationally recognized researcher on sexual and reproductive health, he also serves as director of the U-M Center for Sexuality and Health Disparities at the School of Nursing.
Sigma is one of the largest nursing organizations in the world, with more than 135,000 active members in over 100 countries. The organization provides numerous services with a core focus on education, leadership, career development, evidence-based nursing, research and scholarship.