U-M midwifery students receive scholarship to attend ACNM annual meeting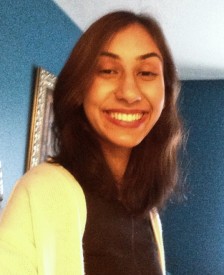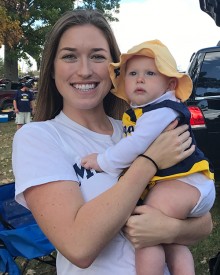 Two students in the University of Michigan School of Nursing's master's program in nurse-midwifery have won a scholarship from the Michigan affiliate of the American College of Nurse-Midwives (ACNM) to attend the organization's annual meeting in May.
Anup Bhullar and Katie Bolling were selected for the scholarship during a virtual meeting of the ACNM Michigan affiliate in late January. The award provides the midwifery students with a unique opportunity for career advancement, professional networking and more.
"Attending the ACNM Annual Meeting will help me develop a professional framework for my career in midwifery. I look forward to representing my cohort and sharing this experience with my peers," said Bolling.
"Being able to attend the American College of Nurse-Midwives annual meeting will allow me to connect with certified nurse midwives and fellow midwifery students throughout the country," added Bhullar. "I will be able to expand my current understanding on numerous health topics in reproductive and maternity care. I look forward to gaining further insight into the state of maternal and infant health outcomes in the U.S., and I am incredibly thankful for this opportunity."
Formed in 1955, the American College of Nurse-Midwives is a professional association representing certified nurse-midwives and certified midwives across the United States who serve as primary care providers for women throughout the lifespan, with a special emphasis on pregnancy, childbirth, and gynecologic and reproductive health. In addition to supporting excellence in midwifery education and practice in the U.S., the organization also works to strengthen the capacity of midwives in developing countries.
The ACNM's 66th Annual Meeting and Exhibition will be held virtually from May 23 through 25. The theme of this year's conference is "Dismantling Racism in Midwifery: Acknowledging the Past and Building a Better Future."