Learning to heal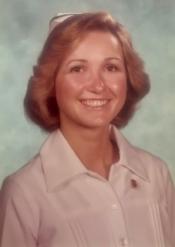 When Pamela Katz Ressler decided to leave her hometown of East Lansing and study nursing at the University of Michigan, she wasn't sure where it would lead, but she knew something felt right. Since earning her bachelor's degree from the U-M School of Nursing in 1979, Ressler's professional journey has been marked by changing directions, continuous discovery and profound loss. A combination of challenges and opportunities have helped her become a respected leader in a nontraditional nursing role.
Ressler is the founder of Stress Resources, a firm specializing in building resilience for individuals and organizations through tools of connection, communication and compassion. She's also an educator, researcher, consultant and sought-after public speaker.
"I was drawn to nursing because I thought it would be flexible enough that I could go in many different directions, and that's what influenced me to come to Michigan," she said. "At orientation, we met [professor emerita] Judy Judd, who challenged us to think outside the box. She was adamant that if we were going to create change, we needed to think differently about nursing. Judy's words always stuck with me; they were a call to action."

A changing career
After graduation, Ressler moved to Boston and began working as an RN in adult medicine and vascular surgery. In an ambulatory care setting, she was drawn to the teaching and continuity of care involved in treating patients with chronic diseases.
Ressler stepped away from the clinical setting when she became a mother but stayed connected to the nursing profession through service on different committees and professional organizations before eventually accepting a position as a school nurse.
"What surprised me was how much a school nurse's role had changed," she said. "Kids with complex medical conditions were being mainstreamed into regular classrooms. It was very challenging — I never thought I'd be catheterizing a child at school."
Those experiences motivated Ressler to take a closer look at tools to help patients with complex illnesses, especially children. She began to take an interest in relaxation strategies such as meditation, along with other mindfulness techniques that were slowly coming to the fore.
"I wanted to find ways to help people feel some kind of empowerment and control," she explained.
Personal tragedy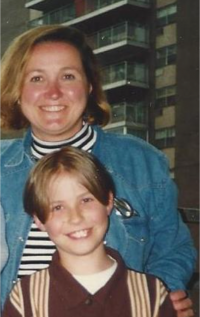 At age 14, Ressler's son, Nick, was diagnosed with cholangiocarcinoma, a rare and painful cancer of the bile ducts. The experience placed her in an unfamiliar position.
"For the first time, I became a nurse on the other side of the nurse's station," she said. "As someone who always felt I was giving empathic, high-quality care to my patients and families, it was very humbling. That was a revelation for me, and it put nursing in a very different context."
In Boston, home to some of the most prestigious hospitals and medical centers in the world, Ressler struggled to understand why her son's pain couldn't be managed. Sadly, Nick died from cancer in 2001. For Ressler, that devastating loss was accompanied by new perspectives that would help define her new direction in nursing.
"When I was at my son's bedside, I saw kids on a regular pediatric floor who would have been in the ICU years before due to their level of acuity and the complex nature of their illness," she recalled. "Yet the nurse-to-patient ratio did not reflect the intensity of the care they needed.
"Parents at the bedside were often stressed and overwhelmed trying to manage their child's condition along with their own self-care. That really affected me and made me think about how my nursing knowledge could contribute to this area."
Building a business and a new knowledge base
Even before her son's passing, Ressler had been exploring other pathways in nursing. At Harvard University and the University of Massachusetts Medical School's Center for Mindfulness in Medicine, Health Care and Society, she studied how to use meditation and other relaxation techniques to help patients heal, even when a cure was not possible.
"I couldn't go back to nursing in the way I had," she said. "I came in with extensive knowledge of both sides, but what I realized when I spent all those days at my son's bedside was the incredible stress that my colleagues were under."
Those experiences culminated in the founding of Stress Resources, a company designed to help individuals and organizations build resilience by focusing on what Ressler says she did best as a nurse: healing.
Shortly after she started the business, Ressler learned of an opportunity that struck at the heart of her ambitions. The interdisciplinary Pain Research, Education and Policy program at Tufts University School of Medicine was one of the first academic offerings of its kind in the United States, focusing on pain from a social and psychological framework in addition to the biological model.
"All of this clicked for me," Ressler said.  "This is what I had been doing — the experience of pain and how it might be affected by using some of these other interventions along with pharmaceuticals."
While building her business, Ressler took classes part time at Tufts in addition to teaching stress management courses at the University of Massachusetts College of Nursing.
"It was a transformational experience," she said. "Medicine, nursing, social work and pharmacy had always been in our little silos and rarely trained together. Now we were collaborating in very important ways."
When Ressler received her master's degree from Tufts in 2011, she was asked to join the faculty at the School of Medicine and lead courses in the same program she had just completed. Today, Ressler teaches the sociocultural and ethical aspects of pain with a focus on palliative and end-of-life care, along with a course on mindfulness which she co-developed.
A leader in an emerging field
Ressler is now recognized for her expertise in a field that is constantly evolving. She regularly consults with business, health and educational organizations to help leaders explore strategies around sustainable resilience. Her academic research on the intersection of social media and health care has garnered international attention, and she was selected as one of 30 collaborators by the Robert Wood Johnson Foundation and the Business Innovation Factory to design The Narrative Playbook: The Strategic Use of Story to Improve Care, Healing and Health.
Ressler was also the first nurse selected to serve on the executive leadership board of Stanford University's Medicine X, an initiative that explores how emerging technologies can advance the practice of medicine, improve health and empower patients.
Last year, Ressler was selected for a Mayday Pain & Society Fellowship, joining an esteemed collective of pain experts to provide evidence-based information about pain care and treatment and contribute to promising research in the field.
Staying outside the box
From the moment she arrived at the U-M School of Nursing, Ressler never set limitations on what her career could become.
"All of these things really lead back to perseverance and innovation," she said. "You have to be bold and believe that you can do this, even if you don't always know quite where you're going or how you will achieve your goal."
That mindset has propelled her to pursue new passions, overcome incredible hardship and build a career that demonstrates the limitless possibilities of a dedicated nurse.
"Don't get hung up on the labels around medicine and nursing — a clinical path or nonclinical path," she advised. 
"People will ask me 'When did you stop being a nurse?' But I'll always be a nurse; I don't think I've ever stopped."
— Pamela Katz Ressler (BSN '79)