50 Years of Impact: Two Alums Share Their Stories for Milestone Reunion
Graduates of the University of Michigan School of Nursing are making an impact in their own communities and around the world. 
From a BSN to Botswana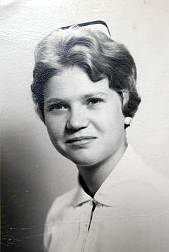 "I always knew that I wanted to travel to developing countries and find opportunities to help other people's lives improve," says Sara Rothschild, a member of the University of Michigan School of Nursing's Class of 1965.
After graduation Rothschild considered joining the Peace Corps but felt it wasn't the right time or fit. She pursued a career in public health nursing and teaching, "But I always had that thought in the back of my mind that there would be an opportunity for international work in the future," she says.
Rothschild didn't know it at the time, but she would have much more than one opportunity.
Read more about her story.
Rothschild got her chance for international work when she volunteered with a team to provide reconstructive surgeries in Peru and Ecuador. "I was a support person helping before and after surgery," she says. "We saw kids with cleft lips, burns and scars. Sometimes it was even general surgery because they had nowhere else to go."
Rothschild and her husband, Robert, also opened up their home to a 5-year-old boy from Honduras who was born without ears. He stayed with the Rothschilds while undergoing multiple surgeries to build a middle ear to improve his hearing and ears to hold a hearing aid.
But it was a 2005 trip to Botswana to build houses that inspired the Rothschilds' current philanthropic project. "We were sitting around our campfire and one of our group members said, 'They could really use a library here.'" Rothschild agreed and made even bigger plans.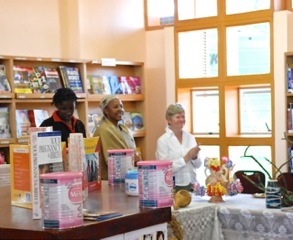 Soon after, the Robert and Sara Rothschild Family Foundation was established and the Rothschilds set a goal of building 20 libraries in Botswana. With a motto of "Building libraries, empowering communities," they have made significant progress and are now beginning construction on the 14th library. Each one is created in partnership with the Botswana National Library Service (BNLS) and leaders from the villages. Local workers are hired for the construction which also includes a playground and outdoor stage for performances. BNLS maintains the libraries after completion but the foundation stays involved providing ongoing support.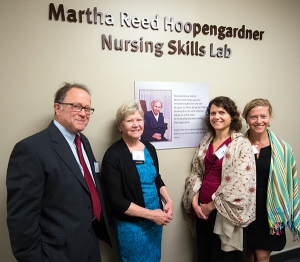 Rothschild credits nursing as a key reason for her realization of global work. "It allowed me to develop as a person and taught me how to communicate with other people about their needs and ideas," she says. "It's been helpful not just in nursing but in my life. The listening skills we learned in nursing at U-M, have been so helpful in being able to work effectively in community development in villages in Botswana."
While some people look at retirement as a chance to slow down, Rothschild says for her and her husband, it was an opportunity to start a new chapter. "Being able to participate in something meaningful and to see what you can do to make the world a better place is really gratifying," she says. "If you see someone else's life improve, it's good for you too." 
Maize and Blue or Blue and Gold?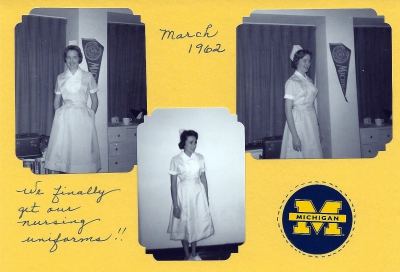 Many University of Michigan alumni say they had always wanted to go to U-M. Sandra (Sandy) Holmes is not one of those people. She calls it more of a fluke. 
The part Holmes did always know was that she wanted to be a nurse. A guidance counselor at her Philadelphia-area high school said to her, "'you know, U-M has a really good nursing school,'" says Holmes.
Learn how that decision led to a career in military nursing.
During a visit to U-M, Holmes  learned she was eligible for early acceptance to U-M and became the first student in her high school class to be accepted to college that year. She became a member of UMSN's Class of 1965.
"I loved the intellectual challenge of U-M," says Holmes. "I loved my classes and professors and how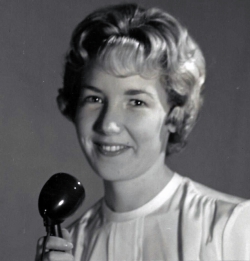 we were challenged to think." She said she also loved the wide variety of opportunities in nursing and campus wide including hosting her own radio show on Friday evenings.
After graduation, Holmes swapped U-M's maize and blue colors for the blue and gold of the U.S. Navy. She was a Navy nurse for 26 years with assignments in California, Guam, the Philippines, and Washington D.C. where she served as Director of Education for all 4,000 nurse corps members. Her early years in the military were spent caring for Vietnam War veterans who returned with serious injuries including amputations.
Holmes has been a longtime supporter of UMSN and nursing students who are veterans or considering the military. 
"I came back in the 70s to deliver a lecture at U-M on nursing care of amputees," says Holmes. "That weekend U-M was playing Navy and I was interviewed by a local newspaper. I remember the headline was 'She Backs Blue: Which One?'" she said with a laugh.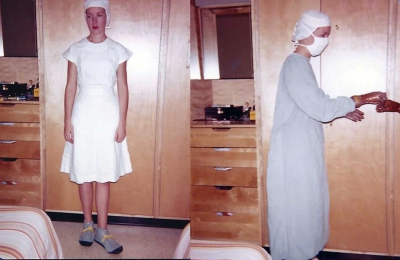 As for the answer, Holmes says "No doubt I said Michigan! Go Blue!" 
For more on Holmes's experience in the military, read her feature in the 2012 Fall issue of UMSN's Nursing Matters (pg 8).