Role of Organizational Context in Evidence-Based Practice Implementation
Date
Monday, April 23, 2018 -

12:00pm

to

1:00pm
Location
Room 1240 SNB, 426 N. Ingalls Street, Ann Arbor, MI 48109
Cost
Description
Presented by Mark Ehrhart, Ph.D., Professor of Industrial/Organizational Psychology, University of Central Florida.
This presentation will describe a stream of research on the organizational context for implementation, including the development of measures addressing specific facets of that context, research on the relationships among those facets and with implementation outcomes, and a training intervention to improve the implementation leadership of first-level supervisors. Also addressed will be recent extensions of this research to new domains, as well as future directions for research to deepen our understanding of how organizations can most effectively implement evidence-based practices.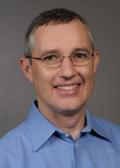 Dr. Mark G. Ehrhart joined the faculty of UCF in fall of 2017 after serving on the faculty at San Diego State University for 16 years. He received his B.S. in Applied Psychology from the Georgia Institute of Technology, and his M.A. and Ph.D. in Industrial/Organizational Psychology from the University of Maryland, College Park. Dr. Ehrhart's research interests include organizational climate and culture, organizational citizenship behavior, and leadership, and the application of these topics across levels of analysis and in health and social service organizations. His recent work has focused on the role of the organizational environment in the implementation of evidence-based practice across a variety of settings, including mental health, child welfare, substance abuse treatment, nursing, and education.