Promise and Problems of Common Data Elements
Date
Wednesday, March 14, 2018 - 12:00pm
Location
Room 1330, 400NIB, 400 N. Ingalls Street, Ann Arbor, MI 48109
Cost
Description
Presented by George C. Alter, PhD, Research Professor, Population Studies Center, Institute for Social Research and Professor, Department of History.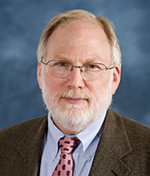 Dr. Alter's research grows out of interests in the history of the family, demography, and economic history, and recent projects have examined the effects of early life conditions on health in old age and new ways of describing fertility transitions. He is also involved in international efforts to promote research transparency and data sharing.
This event is part of the D43 Thailand Training Grant/P20 Complexity and Self-Management Grant.