Prescription Opioid Use and Substance-Related Problems: Implications for Health Professionals
Date
Thursday, September 14, 2017 -

11:00am

to

12:00pm
Location
Room 1330, 400 North Ingalls, Ann Arbor, MI 48109
Cost
Description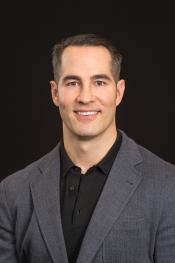 Dr. Sean McCabe is an internationally recognized scholar in the areas of epidemiology of substance use disorders, prescription medication use and misuse, gender, sexual orientation, adolescence, and web-based data collection. He previously served as the Director of the University of Michigan Substance Abuse Research Center.
Prior to joining UMSARC and IRWG, Dr. McCabe served as the Director of the Office of Student Conflict Resolution and Assistant to the Vice President for Student Affairs at the University of Michigan.
All are invited to attend.