Pain and the Opioid Epidemic: Navigating this Perfect Storm
Date
Monday, November 13, 2017 -

12:00pm

to

1:00pm
Location
1330, 400 N. Ingalls, Ann Arbor, MI 48109
Cost
Description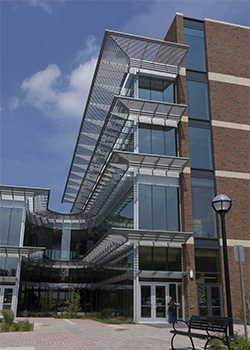 Dr. Terri Voepel-Lewis is a pediatric nurse with more than 30 years of experience in the management and care of children in pain. She received her Bachelor of Science degree in nursing from Michigan State University, and her Master of Science and Doctor of Philosophy from the University of Michigan School of Nursing.
Her research related to pediatric pain assessment and outcomes is not only widely cited, but has helped to transform clinical practice and advance the science of pediatric pain internationally.
More recently, Dr. Voepel-Lewis' work has focused on broader assessment and educational methods to improve analgesic decision-making at the bedside and in the home setting. Specifically, her work has helped to identify risk factors associated with opioid use and has identified strategies to improve parent understanding about the risks associated with opioid analgesics.
Her current work related to parental opioid education recently received funding from the National Institute of Drug Addiction at the NIH.