Getting the Price Right: Paying for Comprehensive Primary Care
Date
Thursday, May 3, 2018 -

11:00am

to

12:00pm
Location
Room 2000 SNB, 426 N. Ingalls Street, Ann Arbor, MI 48109
Cost
Description
Getting the Price Right: Paying for Comprehensive Primary Care: Presentation by Grant Martsolf, Ph.D, MPH, RN, FAAN, Professor, University of Pittsburgh, School of Nursing.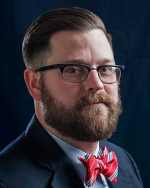 Innovative primary care delivery and payment models, most notably "comprehensive primary care," might yield meaningful improvements in the quality and efficiency of care. However, many comprehensive primary care capabilities, such as care management and coordination, are not compensated via traditional fee-for-service payment. To calculate new payments for these capabilities, policymakers require estimates of the costs that practices incur when adopting, maintaining, and using the capabilities. Dr. Martsolf will discuss a recent series of projects aimed to estimate the costs of adopting these capabilities and related issues in primary care payment policies designed to promote the adoption of comprehensive primary care.

About This Speaker
Dr. Martsolf is a nursing health services researcher and public policy expert. He has a particular research emphasis on primary care payment and innovation as well as educational, organization, and regulatory issues related to nurse practitioner practice. He has received funding to study these and related topics from a variety of federal, state, and foundation funders and have published over four dozen refereed articles. He was recently selected as a fellow in the American Academy of Nursing and is on the editorial board for Nursing Outlook.