Fostering a Team of Scientific Super Heroes Within our Nursing School: We can be the Incredibles!
Date
Tuesday, July 17, 2018 -

1:30pm

to

2:30pm
Location
Room 1250, School of Nursing Building, 426 N. Ingalls, Ann Arbor, MI 48109
Cost
Description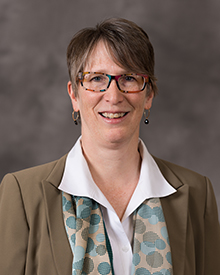 All are welcome to attend, "Fostering a Team of Scientific Super Heroes Within Our Nursing School: We can be the Incredibles!," presented by UMSN's Dr. Ellen L. Smith.
Dr. Smith is an associate professor and the Ph.D. program director at the University of Michigan School of Nursing. Dr. Smith's program of research is focused on finding new ways to predict, assess, and treat cancer-related neuropathic pain, with a sub-focus on painful chemotherapy-induced peripheral neuropathy (CIPN). Her research has been supported by intramural and extramural sources which include the National Institutes of Health/National Cancer Institute (NCI) and industry sponsors.
Most recently, she completed a NIH/NCI-funded trial to improve patient-reported CIPN measurement. Further, the findings of Dr. Smith's NCI-funded multisite, randomized controlled trial about the effect of duloxetine on pain, function, and quality of life among patients with CIPN were published in the Journal of the American Medical Association (JAMA, 2013). To date, this article had been downloaded from the JAMA website 58,910 times, and heavily cited. Altmetric data indicate that the paper is ranked in the top 5% of all research publications and in the 97th percentile for garnering high attention when compared to other papers of the same age.
Based on this practice-changing work, duloxetine is currently the only treatment for painful CIPN recommended by the American Society of Clinical Oncology (Hershman et al., 2014).