Expanding our Scientific Reach
Date
Monday, July 16, 2018 -

1:00pm

to

2:00pm
Location
Room 1330, 400 N. Ingalls, Ann Arbor, MI 48109
Cost
Description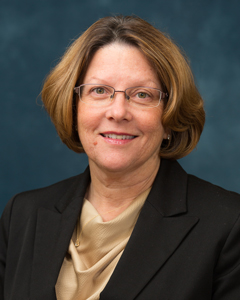 All are welcome to attend, "Expanding Our Scientific Reach," presented by UMSN's Dr. Debra Barton.
Dr. Barton is the Mary Lou Willard French Chair of Oncology Nursing and a professor in the School of Nursing. She has been a funded investigator in oncology symptom management since 2002, having developed, implemented and completed 12 large multi-site intervention trials. She has developed phase II and III clinical trials in a variety of oncology related symptoms including fatigue, hot flashes, peripheral neuropathy, sleep problems, cognitive changes related to chemotherapy, nausea and vomiting, and sexual health using pharmacologic and behavioral interventions such as hypnosis and imagery as well as dietary supplements with mechanistic aims.
Dr. Barton has received funding from the Department of Defense Breast Cancer Program, the National Cancer Institute, the National Center for Complementary and Integrative Health, the Breast Cancer Research Foundation and the American Cancer Society.
Currently her program of research is focusing on complex interventions for sexual health and fatigue in cancer survivors. Dr. Barton has had several administrative roles leading strategic initiatives in both nursing science and cancer control and survivorship.