This Changes Everything film screening
Date
Tuesday, April 10, 2018 - 6:00pm
Location
Room 2250 School of Nursing Building, 426 N. Ingalls, Ann Arbor, MI 48109
Cost
Description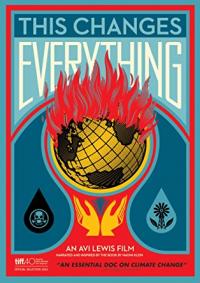 Join UMSN for a screening of "This Changes Everything." This film is about communities on the front lines of climate change and opportunities to harness this global crisis to create a better world. Filmed in nine countries, the film is described as "an epic attempt to re-imagine the vast challenge of climate change." All are welcome. Refreshments will be served.
This event is part of UMSN's seminar series, Bridging Climate and Health.
Questions? Contact Michelle Pineau at umsn-facultyadminsupport@med.umich.edu or Dr. Sue Anne Bell at sabell@med.umich.edu.