Reunions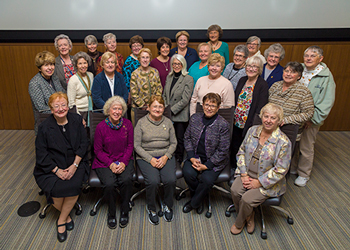 2018 Homecoming Reunion Weekend
The University of Michigan School of Nursing invites alumni of all past graduating classes back to campus for the 2018 Homecoming Reunion. This homecoming celebration promises to reconnect former colleagues as you discover what today's students are learning and experiencing at your alma mater.
Please register to attend.
Friday, October 5
School of Nursing Tours
10 a.m and 1:45 p.m.
Come see the latest advancements in the technology-rich School of Nursing Building which opened in September 2015.
Nursing Homecoming Reunion All-Class Luncheon
11:30 a.m.–1:30 p.m.
Connect with fellow alumni and current students, meet Dean Patti Hurn, and celebrate the announcement of the 2018 Distinguished Alumni Award winner during this buffet luncheon held inside the beautiful School of Nursing Building.
Saturday, October 6
Alumni Territory Homecoming Tailgate
10:00 a.m.-12:00 p.m.
The U-M Alumni Association hosts the annual Alumni Territory Homecoming Tailgate. Enjoy great food, spirited entertainment, and performances by the Michigan Marching Band.
Michigan vs. Maryland Football Game
Kickoff time: 12:00 p.m.
Cheer on the Wolverines at the Homecoming football game against Maryland's Terrapins.
For information on the school and next year's reunion, contact the UMSN Office of Alumni Relations
(734) 763-9524 | nursingalum@umich.edu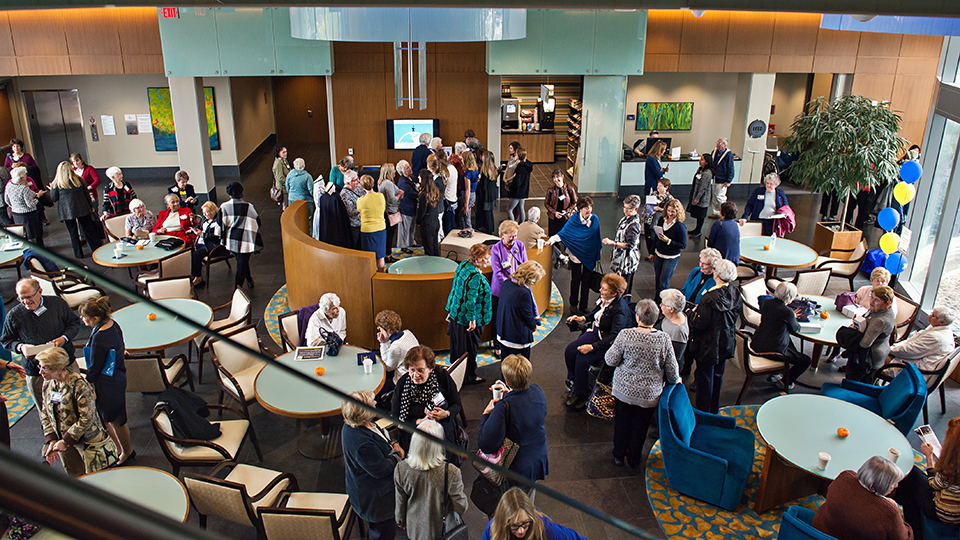 View more pictures in our Reunion photo album.
Planning your trip
Local happenings
Visit Ann Arbor and Happening @ Michigan have dozens of activities on campus and around town.
Accommodations
Here is a select list of local hotels. Hotels with a negotiated rate for reunion weekend are noted.
Additional Ann Arbor hotels can be found here. Contact the hotels directly to check availability.
Maps and airport information
The School of Nursing is located at 426 N. Ingalls Street, Ann Arbor, MI.
The closest airport to Ann Arbor is the Detroit Metropolitan Airport (DTW). Located in nearby Romulus, Michigan, alongside I-94, Detroit Metro is about 25 miles east of Ann Arbor. Taxi and limousine service is available from the airport to Ann Arbor. All major rental car companies also serve airport patrons.
2017 Ph.D. Reunion
April 2-4, 2017
Thank you to all who attended the 2017 Ph.D. reunion. View the photos.