Labor and Birth Research Conference 2018
Annual international labor and birth research conference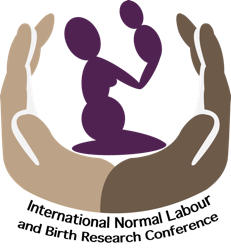 University of Michigan School of Nursing is proud to host the annual International Normal Labor and Birth Research Conference in 2018.
Conference dates
June 25-27, 2018, Ann Arbor, Michigan
Welcome reception on June 24, 2018, 6:00 p.m.
On Monday, June 25, and Tuesday, June 26 the conference will start at 8:00 a.m. and run through 5:00 p.m. On Wednesday, June 27, the conference will start at 8:00 a.m. and end at 4:00 p.m.
Optional dinner event on June 26, 2018.
Did you submit an abstract?
Abstract submissions are now closed. If you have questions please email normbirthconf2018@umich.edu.
Registration information
Student rate: $300.
Regular rate: $550.
Please register online by June 23. If you have not registered by that time, you can register on-site June 24-26.
On-site registration: $575
Conference registration includes lunch.
Ticket for Tuesday night dinner event can be purchased along with registration for $60.
If you cannot attend the entire conference, you are welcome to register for one day ($200) or for two days ($350).
Plenary speakers

Dr. Melissa Cheyney, Oregon State University, and Thomas Peppard and Jayson Wilbur from the HBGDki project: Use of Big Data to Understand Normal Physiologic Birth Outcomes

Dr. Raymond De Vries, University of Michigan: A sociologist walks onto a maternity care unit: Differing perspectives on maternity care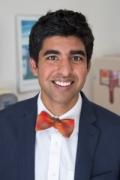 Dr. Neel Shah, Harvard Medical School: Designing Systems to improve care for every mother, everywhere

Professor Soo Downe, University of Central Lancashire: WHO new guidelines for intrapartum care
Franka Cadee, ICM President: The global contributions of midwifery

Saraswathi Vedam, University of British Columbia: Respectful Maternity Care: Measuring, Defining and Evaluating

Suellen Miller, Director of Safe Motherhood: Let's ignite respectful, evidence-based maternity care everywhere for every woman!

Holly Kennedy, Yale University: Asking different questions: Acting upon research priorities to improve the quality of care for every woman, every child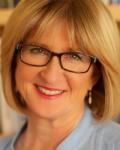 Christine Morton, Stanford University: Managing the space between critical safety check lists and individualized care to support healthy physiological childbirth.

Gene Declercq, Boston University School of Public Health: Moderating panel: What do the numbers tell us? The good, the bad, the complicated, and the challenging.
Special sessions
Shared decision making
Design of maternity care units
Social media and advocacy
Trauma informed care
Leave a mark, not a scar: promoting respectful care in India
IUGR Risk Selection Study
Models for Continuity of Care
Safe Reduction of Cesarean Birth
Balancing safety bundles and risk assessment with individualized approaches to care
Pelvic Floor Health following childbirth
and many others, including over 100 papers and posters.
Reimagining the birth environment: special session and workshop
To support collaborative research and thinking about the birth environment, during the conference on Wednesday June 27 there will be an opportunity for a workshop on the topic. Interested parties can continue discussing/workshopping with colleagues from near and far in for an additional session of collaborative focus on Thursday June 28 (after the end of the conference).
The organizer, Doreen Balabanoff, Professor of Environmental Design at OCAD University in Toronto, invites all interested in a global effort to forge a new paradigm for birthspace that can be transformative in meeting the needs of midwives, nurses, doctors, birthing women, newborn infants and all other participants in the birth experience. We need to understand a new paradigm, forge a new architectural approach and language, and consider how a newly potent and empowering birth environment can be created at any socio-economic level and geographic location.
There is no additional charge for this session.
Please join this interdisciplinary and global effort. Send your expression of interest for attending the special sessions on Wednesday and/or Thursday to doreen.balabanoff@gmail.com and further information will be sent to you as the project develops.
Visitor Information and lodging
International Normal Labour and Birth Research Conference will be held at the School of Nursing, located at 426 N. Ingalls Street, Ann Arbor, MI 48109.
Ann Arbor is a vibrant small city with a lot of activity. Conference participants are responsible for their own travel and lodging arrangements. Below are helpful links as you make your plans.
Air travel
The closest airport to Ann Arbor is Detroit-Metro Airport.
Ground transportation
Greyhound bus service and Amtrak train service are available from U.S. and Canadian cities. Parking on campus is limited but there are parking options within walking distance.
Ground transportation between the Detroit-Metro Airport and Ann Arbor can be arranged through a number of services. Below are some suggestions.
Lodging
Blocks of hotel rooms have been reserved for conference participants. Rooms are available at:
To reserve a room at the Kensington Hotel at the discounted conference rate, you must indicate that you are affiliated with the University of Michigan School of Nursing Birth Conference at the time of registration.
Questions?
Email normbirthconf2018@umich.edu
Hosted by the University of Michigan School of Nursing and the American College of Nurse-Midwives