Research Day
Research Day 2018: The Science of Nursing Education
Tuesday, April 3, 2018
Sheraton Ann Arbor Hotel
3200 Boardwalk, Ann Arbor, MI 48108
Research Day features the Suzanne H. Brouse Lecture, a panel discussion, and poster session.
Brouse Lecture: A Program of Research in Nursing Education: Building Evidence for Teaching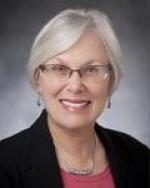 Marilyn H. Oermann, Ph.D., RN, ANEF, FAAN, Thelma M. Ingles Professor of Nursing, Director of Evaluation and Educational Research, Duke University School of Nursing. She is the editor-in-chief of Nurse Educator and the Journal of Nursing Care Quality.
Dr. Oermann is the author/co-author of 21 books, more than 165 articles in peer reviewed journals, and many editorials and other types of publications. Her recent books include Evaluation and Testing in Nursing Education; Writing for Publication in Nursing; Clinical Teaching Strategies in Nursing; Teaching in Nursing and Role of the Educator: The Complete Guide to Best Practice in Teaching, Evaluation, and Curriculum Development; and A Systematic Approach to Assessment and Evaluation of Nursing Programs. She edited 6 volumes of the Annual Review of Nursing Education.
Dr. Oermann is a member of the American Academy of Nursing and National League for Nursing (NLN) Academy of Nursing Education. She received the NLN Award for Excellence in Nursing Education Research, the Sigma Theta Tau International Elizabeth Russell Belford Award for Excellence in Education, the American Association of Colleges of Nursing Scholarship of Teaching and Learning Excellence Award, and the Margaret Comerford Freda Award for Editorial Leadership in Nursing from the International Academy of Nursing Editors.
Panel Discussion
The panel discussion will consist three panelists, with time for discussion and audience questions.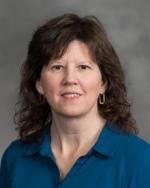 Michelle Aebersold, Ph.D., RN, CHSE, FAAN
Clinical Associate Professor, University of Michigan School of Nursing
Dr. Aebersold will speak on the science of SIM learning.
Dr. Aebersold is an expert in using simulation to improve learner and health outcomes. She focuses on both high fidelity and virtual reality simulation, and serves as the director of simulation and educational innovation for the School of Nursing.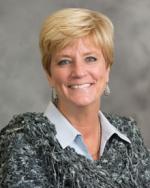 Patricia Abbott, Ph.D., RN, FAAN, FACMI
Associate Professor, University of Michigan School of Nursing
Dr. Abbott will speak on informatics in education.
Dr. Abbott is an expert in informatics and data visualization in health care, with an emphasis in developing mHealth/eHealth resources for low resource and/or vulnerable populations, with a focus on non-communicable disease and digital education. She is the director of the Hillman Scholars Program at the School of Nursing, and holds joint appointments at the Johns Hopkins School of Medicine and the American University of Beirut, Lebanon School of Nursing.
Laurie Lauzon Clabo, Ph.D., RN
Dean and Professor, Wayne State University College of Nursing
Dr. Clabo will speak on metacognition in interdisciplinary education.
Dr. Clabo's research interests include development of a diverse, interprofessional healthcare workforce, development of critical thinking skills in medical and nursing students, and the sociocultural context of nursing practice. Prior to serving as dean of Wayne State University College of Nursing, she was dean at the School of Nursing at the MGH Institute of Health Professions, and prior to that, was associate dean of the College of Nursing at the University of Rhode Island.
About the event
Nursing research is at the core of advancing health care. As a champion of nursing research that has impact, UMSN organized an initiative in 2009 to bring together the nursing community for a day dedicated to research. The goal was not only to provide an additional forum for faculty; we also wanted to give students at all levels an opportunity to present their research, igniting and fueling their own research ambitions. Now an annual event at the school, Research Day remains a way for faculty, students, and university health care professionals to share the impact of their research, while hearing new perspectives and forging collaborative partnerships.
The event includes a poster session, a panel discussion, and the Suzanne H. Brouse Lecture. The Brouse Lecture is made possible through generous donation by Suzanne H. Brouse, Ph.D., RN, who received her bachelor of science in nursing from the University of Michigan in 1958.
2017 Dean's Research Day recap
Read more about the 2017 event, focused on the science of addiction, from risks to recovery.
2016 Dean's Research Day recap
Read more about the 2016 event, which kicked off a three-day UMSN Symposium on Global Health: 125 Years of Research and Impact.
2015 Dean's Research Day recap
Read more about 2015 Dean's Research Day activities and poster winners, plus photos!
2014 Dean's Research Day recap
2014 DRD focused on "Learning on the Edge of Discovery"
2013 Dean's Research Day recap
2013 Dean's Research Day Events, Photos and Poster Winners