Regi Freeman, MSN, RN, CNS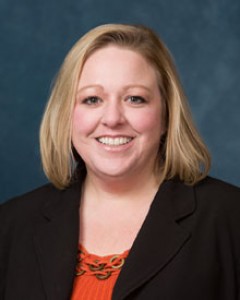 Adjunct Clinical Instructor
Clinical Nurse Specialist - Cardiovascular Intensive Care Unit
Cardiovascular Center ICU
University of Michigan Health System
1500 E. Medical Center Drive
Room 4726C
Ann Arbor, MI, 48109-5859
Telephone: (734) 764-8377
Fax: (734) 615-2240
Scholarly Expertise / Activity
Interests:
Cardiovascular surgery
Critical care
Mechanical circulatory support
Evidence based practice
Quality improvement of nursing quality indicators
Regi Freeman is the Clinical Nurse Specialist (CNS) of the Cardiovascular Intensive Care Unit at the University of Michigan Health System. As a critical care nurse, Ms. Freeman has integrated a strong practice base through direct mentorship of bedside nurses. Focusing on the 3 spheres of influence in CNS practice (nursing/nursing practice; patient/family; system), Ms. Freeman has worked on multiple nursing practice implementations, policy and procedure developments, and quality improvement projects. She has presented nationally on alcohol withdrawal management and pressure ulcer prevention in high risk critical care patients.
Current Research Grants and Programs:
Post extubation swallow screening in the Cardiovascular ICU.
Affiliations / Service
National Association of Clinical Nurse Specialists, 2009-present
Michigan Association of Clinical Nurse Specialists, 2010-present
American Association of Critical-Care Nurses, 2006-present
Sigma Theta Tau International, 2008-present
Michigan Nurses Association, 1999-2000 & 2007-present
Notable Awards / Honors
Research Forum poster presentation 2nd place, Saint Joseph Mercy Hospital, 2010
Most Innovative Topic poster session award, American Case Management Association, 2007
Excellence Award for Clinical Care in the Midwest, Nursing Spectrum, 2006
Nightingale Award for Nursing Excellence in Education/Research Nominee, Oakland University, 2006
Education
MSN, Eastern Michigan University, Ypsilanti, MI 2010
BSN, University of Michigan, Ann Arbor, MI 1998
Publication Highlights
Freeman, R. & Maley, K. (2013). Mobilization of intensive care cardiac surgery patients on mechanical circulatory support. Crit Care Nurs Q, 36(1), 73-88. doi: 10.1097/CNQ.0b013e31827532c3.

Freeman, R., McKee, S., Lee-Lehner, B., & Pesenecker, J. (2013). Reducing interruptions to improve medication safety. J Nurs Care Qual, 28(2), 176-185. doi: 10.1097/NCQ.0b013e318275ac3e.

Freeman, R., Nault, C., Mowry, J. & Baldridge, P. (2012). Expanded resources through utilization of a primary care giver ECMO model. Critical Care Nursing, 35(1), 39-49. doi: 10.1097/CNQ.0b013e31823b1fa1.