Maureen A. Coerdt, MBA, BS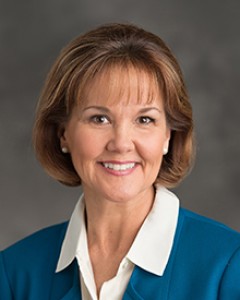 Assistant Dean for Administration
Executive Director
LEO Intermittent Lecturer
Room 1320 400NIB
University of Michigan School of Nursing
400 North Ingalls Building
Ann Arbor, MI 48109-5482
Telephone: (734) 763-6730
Fax: (734) 764-7186
Interests:
System modeling
Business planning
System evaluation
Organizational and process redesign, human resource management
Operational areas of expertise include marketing and communications, technology, research administration, and student services
Ms. Coerdt has directed the administrative functions at the University of Michigan School of Nursing (UMSN) since 2006. In addition to overseeing the daily operations of the administrative units, she has spearheaded several system-level initiatives during this time. These initiatives include directing the capital request process, financing, design and construction of a new educational facility for UMSN. This multi-year effort involved developing the assessment of need, designing a financial plan, securing necessary funding and overseeing the functional design process.
Ms. Coerdt also directed the redesign of several operational units within UMSN to achieve more effective outcomes and greater efficiency through business process redesign and organizational restructuring. She managed internal and external teams in defining the approach for assessment, identifying scope and methods for data gathering and analysis, and outlining other factors for assessment including structure, processes, culture and readiness to change.
Before coming to the School of Nursing, she was a director within U-M's Office of the Associate Vice President for Finance where she directed cross-functional projects designed to enhance financial operations, human resource management and administrative process effectiveness and efficiency within units. Prior to coming to the University of Michigan, she worked for several years with an international consulting firm where she specialized in strategic planning, financial management and business information systems for higher education and healthcare clients.
Teaching
At U-M, Ms. Coerdt has taught courses in business, strategic planning and system assessment.
Education
MBA, Case Western Reserve University, Cleveland, Ohio
BS Electrical Engineering, University of Notre Dame, South Bend, Indiana