Diversity, equity and inclusion
The University of Michigan School of Nursing is committed to being a welcome, diverse community. We believe that everyone's education is enriched when varying viewpoints and backgrounds are engaged.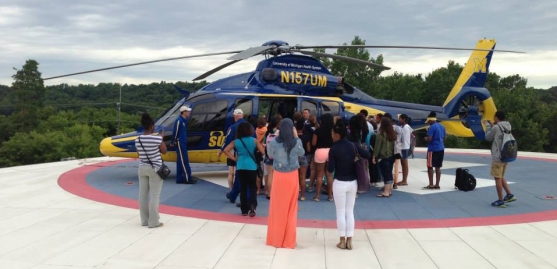 Diversity statements
We are a community that is built from diversity. We believe that diversity, the presence of difference, must be joined with equity, the parity of difference, and inclusion, an open welcome to difference. Read Dean Hurn's full Diversity Statement.
Diversity, equity and inclusion are principles of standard practice, and excellence of any institution or community depends on these principles. We cannot be excellent if we do not welcome all experiences in our community. Read Rushika Patel's full Diversity Statement.
Resources
Chat line 1 (844) SON-TALK
If you experience or witness something that threatens our values of respect and tolerance, we ask you to let us know about it. You could also make a constructive comment on how we can improve. Call 1 (844) SON-TALK (844-766-8255). Be aware this line is not for emergencies and criminal matters will be reported to the proper authorities. The chat line is not confidential but all matters will be handled with care and consideration.
Get involved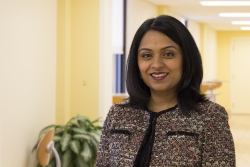 In January 2017, the University of Michigan School of Nursing announced the addition of Rushika Patel, Ph.D., to its staff as the school's first director for diversity, equity and inclusion. Read the full story. Contact her to share your ideas for UMSN's priorities and possibilities as a DEI leader in higher education in the health sciences.
Health disparities
The School of Nursing is committed to research, education and service to a broad spectrum of communities, needs, and concerns. We recognize that disparities in health and healthcare have significant implications for the state and the country as a whole, and we work to educate future leaders to address those challenges.
Research, education and service addressing health disparities occurs in a number of ways.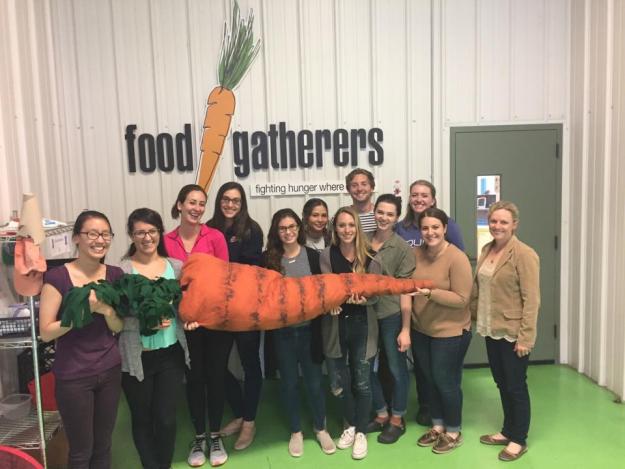 Coursework at the School of Nursing incorporates the social dimension of health and allows students to explore the health consequences of factors such as income, geography, and race. The GENESIS program supports underrepresented students in the field of nursing through a pre-enrollment summer program and lectures, workshops, and community events during the academic year.
Clinical locations for students vary in location and in type, such as schools, community centers, and major health systems such as Michigan Medicine. In the past, students have worked with the Detroit Climate Action Collaborative, another way in which our students are exposed to a major health challenge, climate change, and a unique way of conceiving of health care: through climate education, action, and health preparedness and prevention.
Our clinical faculty practice in a number of locations, from urban to rural and everything in between. Our faculty also practice in a variety of settings, such as schools, community centers, small clinics, and homeless shelters, in addition to clinical locations at major healthcare systems such as Michigan Medicine. Learn more about faculty practice.
Vulnerable and underserved populations
Research at the school is varied, according to the interests and backgrounds of students and faculty. Research on sexual health and education addresses disparities as does research on quality care for childbearing women, sexual health and safety, trauma-informed care for vulnerable populations, chronic disease, and the emerging challenges of climate change for urban areas and the young, the old, and the poor. Research at the school is also international, from non-communicable disease in Thailand to reproductive health in sub-Saharan Africa.
UMSN's Strategic Plan for Diversity, Equity and Inclusion, 2016-2021
The School of Nursing's mandate of education, research and service requires that we work continuously to foster an environment of equity and inclusion and a diverse community in our school. The profession of nursing further requires the ability to seek and create a caring connection with each patient. These rigors are the foundation on which we build our Strategic Plan for Diversity, Equity and Inclusion (DEI). The
full plan
is available, as is a
summary
.
Highlighted areas of work
recruitment, retention and development
education and scholarship
promoting an equitable and inclusive community
service
In the area of recruitment, retention and development, we aim to increase the number of people underrepresented in nursing in our faculty, students, administrators, and staff populations, as well as to increase their retention and promotion/progression.
To address education and scholarship, goals focus on enhancing or creating new curricular requirements for students and providing opportunities for continuous learning and professional development for faculty and staff in DEI related topics.
To promote an equitable and inclusive community, goals are set to increase awareness of reporting mechanisms for instances of bias or discrimination, regularly hosting and promoting activities related to DEI concerns, and promoting attention to these activities or attendance at these events. We aspire to reach these goals inside and outside of class, in the clinical setting, and in our daily work environment.
Finally, as service, UMSN will improve methods for collecting and integrating feedback from our community and improve access to counseling prospective students and parents.
Active implementation
The Implementation Committee for DEI meets monthly and is working concurrently on multiple fronts.
Events
School events to further the strategic plan and foster a culture of awareness and openness are on-going at the School of Nursing. Events with specific interest in diversity, equity and inclusion, broadly conceived, are flagged as "DEI events." Use the calendar legend on the left sidebar to filter for these events.