Center for the Study of Drugs, Alcohol, Smoking and Health
DASH Center
The Center for the Study of Drugs, Alcohol, Smoking and Health (DASH) is an inter-professional and interdisciplinary center directed by Dr. Carol J. Boyd. Based in the School of Nursing, it brings together faculty from health science professions to address clinical, educational, and research issues related to substance use.
The DASH Center is committed to advancing knowledge of substance use and its consequences through pioneering scholarship, evidence-based prevention, innovative clinical training and timely public policy and service. DASH Center scholars recognize that the use, misuse and abuse of drugs, alcohol, and tobacco or nicotine products cause broad-reaching social despair, impaired health, and substance use disorders.
Sexual, ethnic and gender minorities, adolescents, pregnant women, veterans and the elderly are at highest risk for the negative consequences of substance use, including HIV, injury, birth defects, suicide, cancer, and liver disease. These at-risk populations are the primary focus of the DASH Center scholars. 
Read more about Dr. Boyd's research. 
ABCs of Prescription Drug Safety
The DASH Center has created an educational brochure and poster to inform patients and families about the proper use, control, and disposal of prescription medications.
To purchase brochures and posters, click the red box below and you will be directed to our online storefront. If ordering with short code through QTO, please contact Francis Olegario at Allegra Print-Mail-Marketing at francis@allegra.net or 734-944-1404 ext. 115.
 

Leadership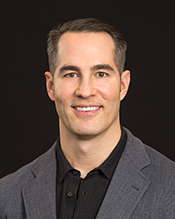 Affiliated faculty
Affiliated faculty and researchers who join DASH as members have access to resources of the center. This includes access to large conference rooms, classrooms, library and technical support facilities within the University of Michigan School of Nursing. DASH also offers a wide range of research meetings, lectures, seminars, presentations, and workshops focused on substance use topics focused on vulnerable populations. Affiliated faculty also have access to collegial consultation with researchers connected to grant-funded projects housed at the University of Michigan. 
DASH is committed to the training of minority scholars and early and new substance abuse investigators.  
Current affiliated faculty
Brooke Arterberry, Iowa State University, Psychology
Elizabeth Austic, Senior Program Manager
Erin Bonar, Psychiatry, Michigan Medicine
Kao-Ping Chua, Pediatrics and Communicable Diseases, Michigan Medicine
Chin Hwa (Gina) Y. Dahlem, Nursing
Andria B. Eisman, Public Health
Rebecca Evans-Polce, Nursing
Kristi Gamarel, Public Health
Margaret (Peggy) Gnegy, Pharmacology
Janean Holden, Nursing
Emily Jutkiewicz, Pharmacology
Elizabeth King, Public Health
Yasamin Kusunoki, Nursing
Vita McCabe, St. Joseph Mercy Health System
Massy Mutumba, Nursing
Quyen Ngo, Emergency Medicine, Michigan Medicine
John Traynor, Pharmacology
Clayton Shuman, Nursing
Rob Stephenson, Nursing
Sarah Stoddard, Nursing
Stephen Strobbe, Nursing
Terri Voepel-Lewis, Nursing
Phil Veliz, Nursing
Golfo Tzilos Wernette, Psychiatry, Michigan Medicine
Grants and current projects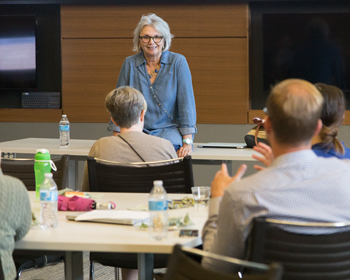 Over $25 million in federal research and training grants were received by DASH members for substance use research in the past 5 years from the U.S. Department of Justice, NCI, NIAAA, NICHD, and NIDA. A selection of key projects include:
Read about other work on U-M's campus to address the opioid problem. 
Clinical initiatives
Integrating substance use screening with youth psychiatric care
Young people with mental health problems are at increased risk for substance use and related disorders, which can lead to further complications and poorer treatment outcomes. 
Stephen Strobbe, Ph.D., RN, PMHCNS-BC, CARN-AP, FIAAN, FAAN is supported by a Flinn Foundation grant (2018-2019) for work integrating adolescent screening, brief intervention, and referral to treatment for substance use (Adolescent SBIRT) into the model of care for youth receiving inpatient psychiatric care at U-M's C.S. Mott Children's Hospital. Strobbe works with UMSN colleagues and the Nyman Family Center for Mental Health and Wellness of Children and Adolescents (8CAP) on the project. 
This project provides interprofessional education and training across all clinical disciplines and integrates this process into the inpatient care delivery model.
Integrating reproductive health services into substance use treatment
Women with substance use disorders are at higher risk for negative sexual and reproductive health outcomes, including unintended pregnancies and sexually transmitted infections.
Yasamin Kusunoki, Ph.D., MPH and Carol Boyd, Ph.D., RN, FAAN build on an existing collaboration with Vanessa Dalton, MD, MPH (University of Michigan Medical School) and Lauren MacAfee, MD (University of Vermont Medical Center) to explore integrating reproductive health services into substance use treatment facilities. Building on findings from Dalton and MacAfee's mixed-methods project evaluating the broad need for reproductive health services at substance use treatment facilities, the current project encompasses a needs assessment at two substance use treatment centers, a sustainability assessment of models of integration of care, and partnership building with substance use treatment centers in preparation for integration of reproductive health services into these treatment facilities. 
This project is supported by pilot funding from the University of Michigan School of Nursing (2018-2019).
Resources for the public
National Institute on Drug Abuse for teens has useful information for parents, families, and kids.
Collaborative Research on Addiction at the National Institute of Health (CRAN) provides information on current interdisciplinary research on addition. 
Further resources for researchers
University of Michigan Addiction Center is housed in the Michigan Medicine Department of Psychiatry.
University of Michigan Tobacco Research Network is an effort of the University of Michigan School of Public Health, led by Clifford E. Douglas, J.D.