Terri L. Murtland MS CNM Lecturership and Scholarship program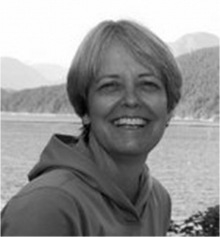 The Terri Murtland MSN, CNM, Lectureship and Scholarship was established in Fall 2008 by Terri's mother, Audrey Murtland and is supported by Terri's many family members and friends as a memorial to Terri who was an exemplary individual and midwife.
Considered a mentor to many and a pioneer in midwifery in Michigan, Terri joined the Nurse-Midwifery Service at University of Michigan Health System, now called Michigan Medicine, in 1985. She was a highly respected clinician, researcher and teacher whose leadership inspired those around her. Terri worked diligently, inspiring others to give their best at all times to the women and families for whom they cared.
Terri inspired many on to careers in nursing and midwifery to such a degree that a favorite saying among CNM's at the University of Michigan became, "What would Terri do?" This statement reflects the trust and respect that Terri held among her colleagues. She modeled careful consideration of the clinical situation and in partnership with the woman and her family and her obstetric colleagues as needed, she would develop a plan of care which was trusted, by all involved, to be the right thing to do.
Terri's career was cut short in 2008 after a lengthy battle with cancer but her legacy in midwifery lives on in the form of this lectureship and scholarship.
Terri Murtland Scholarship recipients
2017 - Debra Rhizal, Natasha Welker
2016 - Dajai Livingston
2015 - Nicole Sekulich
2014 - Danielle Douglas
2013 - Maggie Fink
2012 - Annie Lewandowski
2011 - Jennifer Kittell
2010 - Tanya Vaughn
2009 - Melisa Scott
Terri Murtland Lectureship recipients
2017 - Ellen Tilden, CNM, Ph.D.
Topic: Prenatal Care: What can we do better? Reviewing the science and implementation of the group prenatal care model
2016 - Lisa Kane Low, CNM, Ph.D., FACNM, FAAN
Topic: Reducing the Cesarean Birth Rate: "It Takes a Village"
2015 - Michelle Collins, Ph.D., CNM, FACNM
Topic: Gas and Air; The Utility of Nitrous Oxide in Labor and Birth
2014 - Raymond De Vries, Ph.D., MA
Topic: What Is a Good Birth? How Do We Know?
2013 - Amy Romano, MSN, CNM
Topic: The Role of Physiologic Birth in Quality and Safety Initiatives
2012 - Soo Downe, RM, Ph.D., OBE
Topic: Normal Childbirth: Evidence and Debate
2011 - Ari Weinzweig, Co-founder and CEO of Zingerman's
Topic: Living Servant Leadership
2010 - Mary Barger, Ph.D., CNM, FACNM
Topic: Moving the VBAC Pendulum Back to Center
2009 - Holly Powell Kennedy, Ph.D., CNM, FACNM
Topic: Normal Birth: Lessons from the Two NHS Trusts