Zuleika Esterline, BSN, CCRN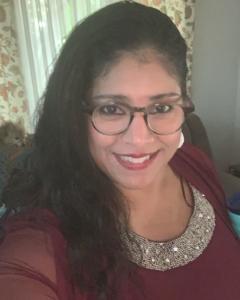 LEO Adjunct Lecturer
Undergraduate Studies Program
1160 400 North Ingalls
University of Michigan School of Nursing
400 North Ingalls Building
Ann Arbor, MI 48109-5482
Telephone: 734-764-0092
Interests
Cultural Competence
Adult and Geriatric Critical Care
Curriculum Development
Culture of Care
Over the previous 15 years Zuleika Esterline has developed expertise in several areas within nursing science. Initially Zuleika worked in the Neurology Department where she routeinly managed the care of patients with spinal cord injuries and neurotigical disorders. Simultaneoiusly Zuleika cared for patients after otolaryngology surgery and new tracheostomy placement.
Subsequently Zuleika transferred to the Progressive Care Unit care for patients with complex medical and surgical needs. More recently Zuleika has devoted her professional expertise to the to care for patients in the critical care unit. At the start of the COVID-19 Pandemic, Zuleika volunteered to staff the Regional Infectious Containment Unit (RICU). Whether its working with patients with neurotigical orders, caring for patients with extensive medical and surgical needs or finally providing care for patients in the RICU, Zuleika has performed her duties with a high degree of professionalism with a focus on providing culturally sensitive care.
Teaching
Throughout her 15 year nursing career, Zuleika assumed the role of nurse preceptor by training and educating new nurses entering the field. For the Fall 2021 semester Zuleika has taken the position as a LEO Lecturer in the Department of Nursing for the University of Michigan. In her capacity as a LEO Lecturer, Zuleika was responsible for the nursing practicum for 16 University of Michigan nursing students. During this time Zuleika created an educational environment which promoted critical thinking, set learning objectives and provided constructive feedback, all the while promoting and advocating for an environment of cultural sensitivity.
Affiliations / Service
Member, American Nurses Association, 2007-Present
Notable Awards / Honors
Evan Newport HOPE Award (Member of RICU Team 2020)
Nominated for the Linda Award (2017)
Exceptional Nurse of the Month – Garden City Hospital (2015)
University of Michigan Health System – Making a Difference (Fall 2009)
Education
MSN, Chamberlain College of Nursing (practicum in process)
BSN, Chamberlain College of Nursing, 2018
ADN, Jackson Community College, 2006