Leslie Nestro, DNP, RN, FNP-C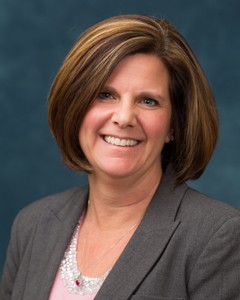 Clinical Instructor
Undergraduate Studies Program
Room 2352
University of Michigan School of Nursing
400 North Ingalls Building
Ann Arbor, MI 48109-5482
Telephone: (734) 763-8289
Interests
Global health
Mother-child health
Adolescent mental health
Neonatal mortality
Dr. Nestro's fieldwork in developing areas around the world provides a strong base for her nursing science. Her experience working in developing and underserved areas informs her teaching and support of students' research in a variety of topics in many different areas both in the United States and internationally. Her passion and field experience involves improving maternal and newborn health outcomes. She has taught primary care and acute care topics in different countries despite language barriers, and this has contributed to the continued development of programs in these countries. Her clinical experiences has shown her the requirements to move partnerships to the next step of substantiated research.
She has also implemented training programs for health care professionals through the graduate level in the United States.
Current Research Grants and Programs
IPX Pilot Grant in Western Uganda, U-M Interprofessional Education Center. Co-PI.
Teaching
Dr. Nestro's goal is to enhance foundational development for new concepts and learning skills to facilitate further learning and help promote critical thinking. She does so in an educational environment that is both interesting and fun. In all of her courses and interactions, she guides students in the evaluation of evidence, critical thinking, advocacy development, verbal and written expression of their knowledge and patient findings, and the application of general principles to each unique case and setting. These are the competencies that will equip future nurses for a broad range of demands in any nursing setting. She expects her students to attain a high level of scholarship in specific content areas, especially in the clinical arena, in which they should have a good basic foundation prior to entering into the higher level nursing courses. With this expectation she delivers graduate nurses who are capable of providing holistic care to the patient population and advocating for health promotion.
Affiliations / Service
Timmy Global Health (pediatric medical advisory board member), 2014-present
Global Reach affiliate, 2017-present
Emily Stillman Foundation (medical advisory committee), 2014-present.
United Nations Shot at Life Champion, 2015
PAHO/WHO Collaborating Center Faculty Group, 2017
Michigan Council of Nurse Practitioners, 2013-present
National Association of Pediatric Nurse Practitioners, 2013- present
Notable Awards / Honors
Global Outreach Award, University of Michigan School of Nursing, 2017-2018
Jonas Scholarship Award – Leadership, 2014-2016
Clinical Excellence Award, University of Alabama-Huntsville, 2009
Education
DNP, Oakland University, Rochester, MI 2016
MSN, Oakland University, Rochester, MI, 2013
BSN, University of Alabama-Huntsville, AL, 2009
Download CV