Lauren Ghazal, Ph.D., MS, FNP-BC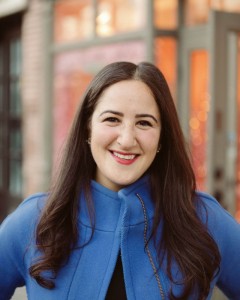 Research Fellow
Faculty Affiliate, Adolescent and Young Adult Cancer Research (AYA CaRES), University of Michigan Health
Department of Systems, Populations and Leadership
University of Michigan School of Nursing
400 North Ingalls Building
Ann Arbor, MI 48109-5482
In the news
Interests
Cancer survivorship
Adolescent and young adult oncology
Financial toxicity
Nursing workforce
Dr. Ghazal is a family nurse practitioner and post-doctoral research fellow at the School of Nursing on the National Cancer Institute T-32 in Cancer Care Delivery. She completed her PhD at the Rory Meyers College of Nursing at New York University, where her dissertation focused on work-related challenges and financial toxicity in adolescents and young adult (AYA) cancer survivors. Her broader program of research builds on her background in economics, clinical, and personal experiences to address cancer survivorship in adolescents and young adults.
Current Research Grants and Programs
Cancer Care Delivery Research funded by the National Cancer Institute (T32-CA-236621; PI: Friese), Post-doctoral research fellow
Partnering to Advance Psycho-Oncology Services for Underrepresented AYAs with Cancer, funded by the (PCORI), Co-I
Teaching
During her time at NYU, Dr. Ghazal taught simulation in both the undergraduate and graduate nursing programs. Specifically, she was adjunct faculty for the undergraduate Health Assessment and Promotion course, and graduate Advanced Health Assessment course. She was also a co-instructor for the undergraduate nursing research course, Integrating Evidence into Clinical Practice.
Affiliations / Service
Member, American Association of Occupational Health Nurses, 2020 – present
Member, Academy Health Interdisciplinary Research Group in Nursing Issues, 2020 – present (Emerging Diversity Leader 2020-2021)
Member, New York Academy of Medicine Nursing Section, 2019 – present (Forum on Inter-Collegiate Regional Events [FIRE] for Nursing PhD Students and Faculty Members 2019 – 2021)
Member, Oncology Nursing Society, 2018 – present (New York City Chapter Executive Board 2018-2021)
Member, Eastern Nursing Research Society, 2018 – present
Notable Awards / Honors
Ph.D. Valedictorian, New York University, 2021
Outstanding Dissertation Award, New York University, 2021
2nd Place Paper Presentation, Eastern Nursing Research Society, 2021
Foundation of the National Student Nurses' Association 50th Anniversary Scholarship Recipient, Nurses Educational Funds, 2019
Herman Biggs Health Policy Scholar, New York University, 2018 – 2019
Graduate Student Leadership & Service Award, Regis College, 2016
Education
Ph.D., New York University, New York, NY 2021
MS Nursing, Regis College, Weston, MA 2016
BSN, Regis College, Weston, MA 2015
BA Economics, Chestnut Hill, MA 2013