Diane K. Accurso, MBA, BSN, RN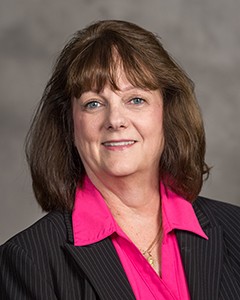 Clinical Instructor
Department of Systems, Populations and Leadership
Room 2340
University of Michigan School of Nursing
400 North Ingalls Street
Ann Arbor, MI 48109-5482
Telephone: 734-764-5649
Interests
Project management
Compliance
Oral hygiene for hospitalized patients
In addition to nursing, Ms. Accurso has professional experience in automotive finance and compliance industries. Previous experience as a project manager and an educator allows her to help students learn about effective approaches to understand and measuring quality metrics in the health care system. She holds a certification as a Project Management Professional, and has directed a broad range of corporate initiatives.
Teaching
Ms. Accurso provides medical-surgical clinical instruction to undergraduate nursing students at the VAAHS and at Michigan medicince for adult acute care courses. Past classroom teaching includes accounting and finance courses to graduate nurses pursuing health care administration degrees.
Her clinical instruction supports a broad perspective for educating undergraduate nursing students. This includes providing a basic understanding of the need for value, effectiveness, and organizational efficiency in health care. As students begin to understand these basic economic components, they being to develop a more competent and safe practice.
Affiliations / Service
Member, Clinical Adjunct Faculty Network, 2017
Member, Project Management Institute, 2002-present
Education
MBA, Wayne State, Detroit, MI 2001
BSN, University of Michigan, Ann Arbor, MI 2012
BS, Finance, Madonna University, Livonia, MI 1992