Christine ("Tina") Leech, RN, MSN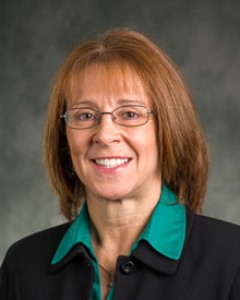 Clinical Instructor
Undergraduate Studies Program
Room 4155 400NIB
University of Michigan School of Nursing
400 North Ingalls Building
Ann Arbor, MI 48109-5482
Telephone: (734) 764-6910
Fax: (734) 647-2416
Interests:
Team communications
Patient safety
Patient satisfaction
Trauma systems development/ improvement
Motivational leadership in nursing
Ms. Leech teaches in the BSN program at the School of Nursing. She has extensive clinical background in the emergency/trauma and critical care environments. Specific areas of interest include team dynamics and critical communications for improved patient safety and outcomes. She served 22 years in the U.S. Army holding numerous clinical and leadership positions.
Teaching
Ms. Leech has more than 26 years of teaching experience with patients, colleagues, and community members. She enjoys teaching BLS, ACLS, TNCC, ENPC, and ATCN. In addition, she has developed and presented nursing courses in the areas of advanced pathophysiology reviews, critical care, trauma care, pain management, and leadership. Ms. Leech has served as a motivational speaker for multiple conferences and public forums on improving communications in healthcare, conflict resolution, team building, patient satisfaction, setting and achieving goals, and humor.
Affiliations / Service
Emergency Nurses Association (Chapter President, 2010-2011; 1996-1997)
Sigma Theta Tau (El Paso Chapter Secretary and Program Planner, 2009-2011)
Member, American Nurses Association
Notable Awards / Honors
Outstanding Leadership Award, University Medical Center of El Paso, 2010
The Daisy Award for Extraordinary Nurses (The Daisy Foundation), University Medical Center of El Paso, 2009
Education
MSN, University of Texas Houston Health Sciences Center, Houston, TX 1999
BSN, Fitchburg State College, Fitchburg, MA 1985