Cherie Cofield, Ph.D. (c), MSN, RN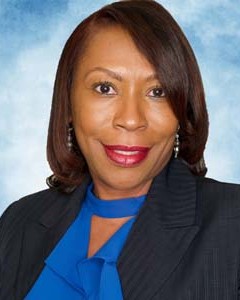 LEO Lecturer I
Undergraduate Studies Program
400 North Ingalls, 2160A
University of Michigan School of Nursing
400 North Ingalls Building
Ann Arbor, MI 48109-5482
Telephone: 734- 615-8209
Interests
Chronic pain
Health literacy
Pain management
Health disparities
Teaching
Teaching brings together experience gained as a practicing nurse, researcher, and educator to nurses who are entering the profession. The job of the educator is to foster each student's abilities, through the encouragement of investigation, inquiry, and dedication, to ensure success. Clinicals taught to undergraduate students include:
Fundamental clinical on a hematology/oncology unit
Medical-Surgical I on a medical unit
Medical-Surgical II on a medical and a surgical unit
Displaying an open student-centered learning environment, to ask questions, as well as demonstrating problem solving skills for the student is key to teaching. Mentoring students strengthen their knowledge and self-confidence, it provides emotional and moral support which is imperative to their success. Mentoring increases the student's ability to successfully complete their nursing program, become registered nurses and encourage continuing their education. Teaching is investing in the next generation of nursing scholars.
Affiliations / Service
Member, Midwest Nursing Research Society, 2015 - present
Member, American Society for Pain Management Nursing, 2015 – present (Submission reviewer, 2019)
Member, American Pain Society, 2015 - present
Member, American Nurses Association, 2009 - present
Member, Sigma Theta Tau - National Nursing Honor Society, 2010 - present
Member, Oncology Nurses Society, 2012 - 2013
Member, Chi Eta Phi- National Nursing Organization, (Protocol Chair), 2010 - 2016
Notable Awards / Honors
Fellow, King Chavez Parks Future Faculty, 2018
Fellow, Thomas C. Rumble, 2017, 2018
Fellow, Wayne State University School of Nursing Dean's Diversity, 2015, 2016
Scholar, Robert Wood Johnson, 2009
Education
Ph.D(c), Wayne State University, Detroit, MI 2018
MSN, University of Detroit Mercy, Detroit, MI 2014
BSN, University of Detroit Mercy, Detroit, MI 2010
Publication Highlights
Cofield, C. & Tate, N.H. (2019, June). A Systematic Review: Caregiver Literacy Level, Pain Management and Health Outcomes in Adolescents with Chronic Pain from Sickle Cell Disease. Journal of Chi Eta Phi Sorority