Cathy C. Lewis, MSN, RN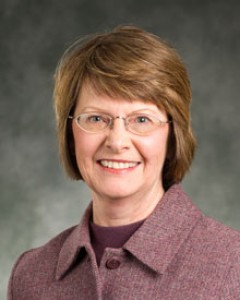 Adjunct Clinical Instructor
Clinical Nurse Specialist
University of Michigan Health System
C.S. Mott Children's Hospital, 12W
1400 E. Hospital Dr., SPC 4242
Room 12-155G
Ann Arbor, MI 48109-4242
Telephone: Offc: (734) 936-8058; Pager: 936-6267 #9226
Fax: (734) 763-4189
Interests
EBP for pediatrics
Tracheotomy care
Pediatrics trauma care and prevention
Pediatrics rehabilitation
Pediatrics renal and renal transplant care
Cathy Lewis has over 38 years of experience in pediatric nursing and has been a Clinical Nurse Specialist for the past 24 years. She is currently the CNS for a pediatric acute care medical surgical unit in Mott which provides services to neurology, renal, renal transplant, endocrinology, rheumatology, neurosurgery, orthopedic surgery, urologic surgery, vascular surgery, trauma, rehabilitation, and stable ventilator patients. She is active in developing and reviewing evidence-based practice guidelines for pediatric care. She has conducted numerous EBP projects in pediatrics and has presented the results at national conferences. In addition, Cathy is actively involved in the effort to pass state legislation to improve the practice environment for Advanced Practice Registered Nurses in Michigan.
Current Research Grants and Programs
Leading Evidence-Based Practice project to improve accuracy of pediatric discharge medication processes at C.S. Mott Children's Hospital with plan to pilot changes on 12W.
Teaching
Cathy Lewis provides lectures to nurses at Central Nurse Orientation in the areas of evidence-based practice and documentation for the new UMHS Model of Care. She lectures on pediatric tracheotomy care for nurse orientation, nursing students, and patients/families. She has lectured for undergraduate courses on pediatric renal care and evidence-based practice. Cathy provides numerous in-services for unit nursing staff on a variety of pediatric topics and practice initiatives. She has mentored undergraduate students in the management/leadership course and many graduate students in pediatric advanced practice programs. She has lectured at seminars and symposiums at the local and national level.
Affiliations / Service
Member, Society of Pediatric Nurses, 2002 – present
Chair, Clinical Practice Committee, Society of Pediatric Nurses, current – April 2014
Board Member-at-large, Michigan Association of Clinical Nurse Specialists, August 2009 - present
Member, National Association of Clinical Nurse Specialists, 2005 - present
Member, Advance Practice Registered Nurses Coalition of Michigan, 2010-present
Notable Awards / Honors
Evidence-based Practice Award, 1st place, UMHS Nursing poster Day, 2011
Evidence-based Practice Award, 1st place, UMHS Nursing poster Day, 2010
Education
MSN, Wayne State University, Detroit, MI, 1989
BSN, University of Michigan, Ann Arbor, MI, 1974
Publication Highlights
Vollman, K., O'Brien, D., & Lewis, C. (2009). Creating a job description. In Duffy, M., et.al. (Ed.), Clinical nurse specialist toolkit - A guide for the new clinical nurse specialist (pp. 13-22). New York: Springer Publishing.

Nelson, V.S., & Lewis, C.C. (2000). Ventilatory support: Preparing for discharge. Topics in spinal cord injury rehabilitation, 6,16-24.

Lewis, C.C., & Dean, J.L. (1998). Role of nursing in the transition home for ventilator-assisted children. In Driver, L. E., (ed.), The ventilator-assisted child: A practical resource guide (pp.37-50). San Antonio, TX: Therapy Skill Builders.

Wheeler, T., & Lewis, C. (1993). Home care for medically fragile children: Urban vs rural settings. Issues in Comprehensive Pediatric Nursing, 16, 13-30.

Lewis, C., Alford-Winston, A., Billy-Kornas, M., Mccaustland, M., & Tachman, C. (1992). Care management for children who are medically fragile/technology dependent. Issues in Comprehensive Pediatric Nursing, 15,73-91.
Download CV