Amber L. Dallwig, MSN, RN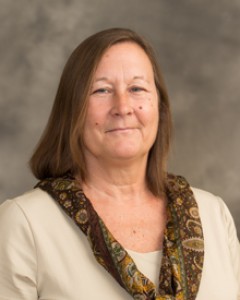 Clinical Instructor
Undergraduate Studies Program
Room 2177 400NIB
University of Michigan School of Nursing
400 North Ingalls Building
Ann Arbor, MI 48109-5482
Telephone: (734) 647-0338
Fax: (734) 647-0351
Interests:
Community Health
Population Health
Interprofessional Education
Gerontology and Care Transitions
Global Health
Dallwig's areas of expertise focus on the community with an emphasis on Interprofessional Education. She has formed partnerships with Community Programs and Services, Medical School, Pharmacology School and Physical Therapy School in Flint. The partnerships are to increase collaboration with hospital, clinic and community education and resources. She has published scholarship in areas such as transitions, global health and international videoconferencing as well as in interprofessional education. She also studies transitions of care in the community through services provided by non-profit organizations.
Current Research Grants and Programs:
Immersion experience in India in 2015 and 2016, Presidential India Initiative Grant through the Vice Provost for Global and Engaged Education, University of Michigan, awarded April 2014.
Teaching
Dallwig's primary teaching is at the undergraduate level in community health nursing. She has been the clinical instructor for N456 (Community Health Nursing) since 2010. She leads lectures, seminars and workshops surrounding theory and clinical practice of all types of community health and population health topics. She co-led an immersion program in Community Health in Delhi, India for three years. Additionally, she taught Gerontology at Madonna University for over three years in Care Management of the Older Adult.
Affiliations / Service
Interprofessional Leadership Fellow, 2016
Medical Reserve Corp (MRC) Monroe County, 2012-present
Member, Association of Community Health Nurse Educators, 2010-present
Co-chair, Communication Committee, Association of Community Health Nurse Educators, 2013-present
Sigma Theta Tau member 1996-present
Education
MSN, Wayne State University, Detroit, MI 1994
BSN, Mercy College of Detroit, Detroit, MI 1982