DEI Leadership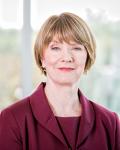 Read Dean Hurn's diversity statement.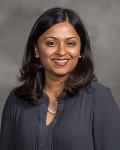 Read Chief Inclusion Officer Rushika Patel's diversity statement.
Contact her at rushika@umich.edu or find her on twitter: @UMSNInclusion.
Implementation Committee
The implementation committee for University of Michigan School of Nursing's strategic plan for diversity, equity and inclusion strategic plan (2017-2022) serves to give life to the plan through small and large daily efforts. These efforts are both official and unofficial, planned and spontaneous. Chief among the committee's work is to inform each other, and the Chief Inclusion Officer Rushika Patel, on the landscape of beliefs and assumptions about diversity work at UMSN and the University of Michigan. To that end, the committee plans to be active listeners, and hopes that UMSN faculty, staff, and students share any and all concerns with them. Feel free to talk to them about your ideas, insights, and concerns.