Meet our Hillman scholars
Megan Czerwinski 
Research interest: Environmental sustainability and health promotion
Faculty mentors: Olga Yakusheva, Ph.D., and Yasamin Kusunoki, Ph.D., MPH
Bio
Megan Czerwinski of Dearborn, Michigan earned a Bachelor of Science in Nursing and Bachelor of Arts in Art & Design from the University of Michigan in 2015.  A 1st year doctoral student, Megan is mentored by Dr. Olga Yakusheva and Dr. Yasamin Kusunoki.  Megan's experiences in outdoor education awakened her to the vital healing power of nature.  Her research interests lie at the intersection of environmental sustainability and health promotion, specifically in how relationships with nature impact wellness in adolescents.  Megan hopes to contribute to the effort to establish a positive feedback loop in which a healthy population protects a healthy planet, and a healthy planet nourishes a healthy population.  Megan is a member of the 2013 cohort. 

Clare

Kuisell

, BSN, RN

Research interest: pain, sickle cell disease

Faculty mentor: Ellen Lavoie Smith, Ph.D., APN-BC, AOCN®
Bio
Clare M. Donohoe is a first year doctoral student at the University of Michigan School of Nursing and a member of the fourth cohort. Clare is originally from Northern Virginia but moved to Michigan for her bachelor's program. Clare first became interested in nursing research when her niece was a patient at St. Jude Children's Research Hospital. She saw first-hand how innovative research can lead to increased quality of life in children with cancer. With her primary mentor, Dr. Ellen Lavoie Smith, Clare has been involved in numerous projects to assess chemotherapy-induced peripheral neuropathy in children. For her doctoral studies, Clare is interested in evaluating the predictors of increased pain in children with Sickle Cell Disease.

Alex J. Fauer, BSN, RN
Research interests: health care delivery, cancer care quality, blood cancers
Faculty mentor: Christopher R. Friese, Ph.D., RN, AOCN®, FAAN  
Bio
Alex Fauer is a second-year Ph.D. student.  His dissertation will explore the sociodemographic differences in perceptions of care and health care utilization in older adults with cancer. He has worked among interdisciplinary research programs aimed at improving the health care quality and patient experiences of care of both adults and pediatric patients with cancer. He works clinically on the U of M Adult Bone Marrow Transplant unit. He is a recipient of the Sigma Theta Tau Honor Society Rho Chapter Rising Star award; is receiving special training on using Medicare data for research; and is a member of Sigma Theta Tau International, Oncology Nursing Society, and Academy Health.
            Twitter: @al_fau
            LinkedIn: linkedin.com/in/alex-fauer-bsn-rn-520757b5

Grace Kanzawa-Lee, BSN, RN
Research interest: Physical activity and behavioral interventions for cancer treatment-related neuropathy and neuropathic pain
Faculty mentor: Ellen Lavoie Smith, Ph.D., APN-BC, AOCN®
Bio
 Grace Kanzawa-Lee, BSN, RN is a Hillman scholar who earned her BSN at the University of Michigan in Ann Arbor. She is currently a third year PhD student and a member of the second cohort. She immediately transitioned to the Michigan nursing PhD program to pursue her research interests in non-pharmacological interventions for chemotherapy-induced peripheral neuropathy. Mentored by Dr. Ellen Lavoie Smith – Director of the Michigan Nursing PhD program – and funded by the American Cancer Society and Hillman Foundation, Grace has co-authored five papers on cancer treatment-associated chronic pain and neuropathy and has presented at local, regional, and international conferences. She is a nurse on the Michigan bone marrow transplant unit and aspires to utilize her clinical practice to inform her research.
Bradley Liestenfeltz, 
BSN, RN
Research interest: patient engagement in the diabetes prevention program, health policy
Faculty mentor: Laura Saslow, PhD
Bio
Brad Liestenfeltz is a second year doctoral student at the University of Michigan School of Nursing. He is a member of the fourth cohort. Brad is from mid-Michigan and always planned on attending the University of Michigan for his undergraduate, deciding in his senior year of high school that he would become a nurse. Brad initially worked as a research assistant in undergrad to Dr. Chris Friese and focused on pain in women after breast cancer treatment and patient-physician communication with symptom management. In his graduate studies, Brad shifted focus to the prevention of type 2 diabetes, primarily through dissemination of Diabetes Prevention Program (DPP) and is mentored by  Dr. Laura Saslow. Brad is currently developing promotional materials for the national DPP targeted to increase individual motivation to pursue the program. His career goals include developing innovative ways to increase engagement in the DPP and teaching nursing students. He also has an interest at the policy level that he hopes to continue pursuing throughout his graduate and post-graduate studies.
Asa Smith, 
BSN, RN
Research interests: sexual health in patients post myocardial infarction
Faculty mentor: Debra L. Barton, RN, Ph.D., AOCN, FAAN
Bio
Asa Smith is a second year doctoral student in the University of Michigan who joined the Hillman Scholars Program in nursing innovation in 2015. He is a member of the fourth cohort. He was born and raised in New Hampshire but moved to Michigan to complete his undergraduate education. During undergraduate, he got his first experiences with research by working with Dr. Katherine Spindler in the Undergraduate Research Opportunity Program (UROP) and the Michigan Research Community (MRC), which kickstarted his passion for research in nursing. Asa also works clinically on an acute care adult internal medicine unit at the University of Michigan Health System. Currently, Asa's works with Dr. Deb Barton on understanding how sexual health in patients post myocardial infarction is impacted through rehabilitation therapy.
HILLMAN ALUMNI
Kristen Choi
Kristen graduated with her Ph.D. in 2017. Her program of research in the doctoral program focused on abused, neglected, and exploited children. She is interested in health services research, policy, and system interventions to detect and prevent violence against children and complex psychological trauma. Kristen studied patterns of service utilization by trauma-exposed children, trauma-informed service delivery, and mental health services in the US. In addition, she assisted with research on health and legal service delivery for survivors of human trafficking.  Her theoretical and empirical work has been accepted and published in several peer-reviewed journals. She has presented her work at regional, national, and international professional meetings. She has received numerous grants, scholarships, awards, and honors for her academic excellence and scholarly achievements at the University of Michigan. Kristen chose to pursue a degree in nursing because of her interest in health sciences, leadership, health disparities, and advocacy for underserved patient populations. She is a registered nurse (RN) and has trained as a sexual assault nurse examiner for adults and adolescents (SANE-A).
Katherine Finn
Katherine Finn graduated with her Ph.D. in April, 2018. Her mentor was Dr. Bruno Giordani and her research interests include cognitive performance of child survivors of severe malaria. As a Hillman scholar, Katie had the opportunity to travel to Uganda to work with a multidisciplinary effort on pediatric cognitive functioning following severe malaria. This venture affirmed her passion to maintain a program of global collaborative research and provided the foundation upon which her dissertation topic was developed. Her dissertation examines the everyday impact of a computerized cognitive intervention for child survivors of severe malaria through school performance analysis.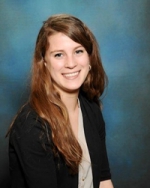 Jordan Harrison
Jordan graduated with her Ph.D. in 2017. During her time in the Hillman program, she participated in multiple interdisciplinary studies, including an analysis of genetic risk factors for cognitive dysfunction in heart failure patients and a study of symptoms and interventions in older women with heart failure at skilled nursing facilities. Her work on the heart failure studies, in which many participants had a history of cancer, stimulated her interest in heart failure in breast cancer survivors. For her dissertation study, she examined longitudinal changes in health-related quality of life among women who develop heart failure after breast cancer treatment, in order to inform development of targeted interventions for symptom management. The focus of her long-term research trajectory is symptom science to enhance quality of life in patients with chronic illness. 

Robert Knoerl
Robert graduated with his Ph.D. in 2017. With the support of his primary mentor, Dr. Ellen Lavoie Smith, he is studied the use of cognitive behavioral pain management for the treatment of cancer-treatment related neuropathic pain. He participated in several research, clinical, and scholarly endeavors in order to develop expertise on this topic. He also gained hands-on clinical experience in the field of cognitive behavioral pain management by spending over 100 hours training with Dr. James Weisberg, a cognitive behavioral pain management practitioner located at the University of Alabama-Birmingham. Robert is a growing expert in the field of cognitive behavioral therapy pain management and ultimately hopes to establish a program of research focused on the use of cognitive behavioral pain management to decrease pain and improve physical functioning in individuals with cancer. 
Jessica Marsack
Jessica Marsack graduated with her Ph.D. in December, 2017. A native of the metro Detroit area, Jessica has known since she was young that she wanted to go into nursing. After working in her mother's clinic, known in the community as a safe haven for members of the lesbian, gay, bisexual, transgender, and queer (LGBTQ+) population, she recognized how much work needs to be done to improve the health care outcomes in this community. Jessica focuses on the effect of stigma and discrimination on various health outcomes for the LGBT population. Jessica is a Clinical Instructor in the U-M School of Nursing Undergraduate Studies Program.
Kathryn Abramoski
Kathryn Abramoski is a graduate of the Ph.D. program at the University of Michigan School of Nursing and a member of the fourth cohort of Hillmans. She learned about the impact childhood trauma can have on health outcomes as a nursing student, and has been interested in improving those outcomes since she learned about it. She is a graduate research assistant for the CASCAID (Complex ACEs, Complex AID), a group at the School of Nursing focused on improving trauma-informed care. With her primary mentor, Dr. Sarah Stoddard, Kathryn is focused on improving risk behavior and mental health outcomes for adolescents that have experienced childhood trauma. She also works clinically on a child and adolescent psychiatry unit.
Twitter: @K_Abramoski 
Laura Sinko
Laura is a Ph.D. graduate of the University of Michigan. She is a member of the third cohort. Laura is also a registered nurse on Mott Children's Hospital's Child and Adolescent Psychiatry unit and has a passion for psychoeducation and improving trauma-informed care in this area. Laura's research interests include healing and help-seeking after unwanted sexual experiences, and other forms of gender-based violence. Laura is particularly interested in understanding and defining the trauma recovery process and improving trauma-informed care to better support survivor healing. Through their research together, Laura has travelled to Portugal, Ireland, and Iceland to aid in expanding their cross-cultural help-seeking after gender-based violence study. Laura's dissertation research is on understanding the individual and contextual factors that influence healing from unwanted sexual experiences on a college campus, using patient-centered methods of narrative interviewing and Photovoice.  Results of this study will support the development of an intervention prototype to promote self-awareness and healing for survivors of unwanted sexual experiences as well as provide data to inform instrument development to better measure survivors' healing trajectories. This study is the first step in a program of research focused on holistic, survivor-centered interventions for college survivors of sexual violence.
Emily Boltey, BSN, RN
Laura is a Ph.D. graduate of the University of Michigan. Emily's research interests include improving the quality of care delivery for critically ill patients. As an undergraduate, Emily enjoyed working with an interdisciplinary team of investigators with representatives from medicine, nursing, and public health on a NCI-funded project examining the quality of care delivery for women newly diagnosed with breast cancer. While working in this interdisciplinary team, Emily highly valued the importance of integrating expertise from different disciplines to solve clinical problems. In her graduate studies, Emily is interested in optimizing the effectiveness and efficiency of interprofessional collaboration. Measurement limitations are a critical barrier in this area of research and Ms. Boltey's dissertation project aims to test the feasibility and reproducibility of using time-motion methodology, a validated approach used in industrial and operations engineering to measure and evaluate processes, to objectively quantify the process of IPC.