Systems, populations & leadership path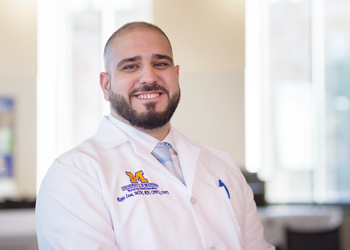 This pathway consists of an MSN degree and a post-master's DNP degree. There are also a number of certificate programs in this pathway.
Master of Science in Nursing
The MSN in systems, populations and leadership program prepares students to lead and effect change in a variety of complex organizations and environments to improve health outcomes across the life-span and continuum of care. Focus areas within this program are:
health informatics

leadership

population health
Applying
Find out information on admission requirements and how to apply, or contact the recruiting team at UMSN-GradAdmissions@med.umich.edu.
Program focus
Health care organizations require leaders prepared to address complex issues. This degree is applicable to varying situations and provides for many different opportunities throughout your career. Find out more.
Post-master's Doctor of Nursing Practice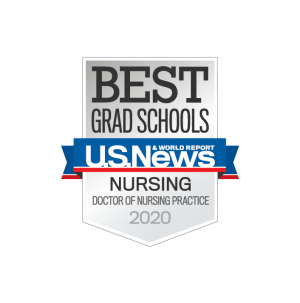 This degree will prepare you to translate evidence into practice in a variety of complex settings, such as health systems, communities, and primary care. Our graduates lead changes in health care delivery and impact public policy. As a result, they are highly sought after by the world's best health systems, and are inspired to make a meaningful impact on health outcomes.
Read about current DNP student projects.
Applying
Both current UMSN MSN students and external applicants can apply. Current UMSN MSN students should speak to an academic advisor by emailing UMSN-GradAdvisors@med.umich.edu about what the DNP program would be like.
All other applicants can find out information on admission requirements and how to apply or contact the recruiting team at UMSN-GradAdmissions@med.umich.edu.
Scholarships are available for DNP students. These scholarship differ based on residency (in-state or out-of-state) and enrollment status.
Program focus
The Doctor of Nursing Practice is a practice-focused doctoral program designed to prepare expert nurse clinicians and executive leaders for the highest level of practice to improve health and health care outcomes. The emphasis is on innovative and evidence-based nursing practice, applying research processes to decision-making, and translating research findings to increase the effectiveness of both direct and indirect patient care outcomes.
The major focus of the DNP program of study is to prepare nurse leaders at the highest level of nursing practice to improve patient outcomes and translate research into practice. Students focus on improving care delivery and health outcomes of patients, families, and populations. In contrast, the major focus of the Ph.D. program is to prepare nurses as leading researchers/investigators who advance discoveries in nursing and health sciences.
Program objectives of the post-master's DNP
Graduates of the program will meet outcome competencies and upon completion of the program will be able to:
Design and evaluate new models of care based on integration of theoretical and empirical knowledge from nursing and related disciplines

Translate evidence to guide practice and improve outcomes of care

Analyze data which predicts and explains variations in practice

Provide inter-professional leadership within an increasing complex health care delivery system

Prepare leaders to use information systems and technology to support and improve patient care and health care systems

Prepare leaders to direct and deliver high quality, cost-effective care

Shape health policy and systems of health care in the local, regional, state, national, and international forums

Perform independently at the most advanced level of ethical specialty nursing practice
Post-master's DNP residency
DNP students must meet a minimum 1,000 hours of advanced clinical experience. Up to 500 of these hours may be counted from the students prior master's degree work.
Scholarly project
DNP candidates will prepare a scholarly project that demonstrates a synthesis of the student's abilities, lay the groundwork for future practice scholarship and demonstrate mastery of an advanced practice specialty.
Post-master's DNP curriculum
The post-master's DNP program is specifically designed to prepare experts in leadership, systems, and population health. The curriculum is a web-blended. Students are required to attend class on-campus two consecutive days per month (see dates below); additional course time is in synchronous and asynchronous format. The program has a fall term start date. Admitted students are offered a two year or three year program plan of study.
On-campus dates
Sp/Su 2019: May 9-10; June 6-7; July 11-12; August 1-2
Winter 2018: January 4-5; February 1-2; March 8-9; April 5-6
Sp/Su 2018: May 3-4; June 7-8; July 5-6; August 2-3
Fall 2018: September 6-7; October 4-5; November 1-2; December 6-7
Winter 2019: January 10-11; February 7-8; March 14-15; April 4-5
Post-master's DNP accreditation
The Doctor of Nursing Practice program at the U-M School of Nursing is accredited through June 30, 2019 by the Commission on Collegiate Nursing Education, 655 K Street, NW, Suite 750, Washington, DC 20001, 202-887-6791.