News & notes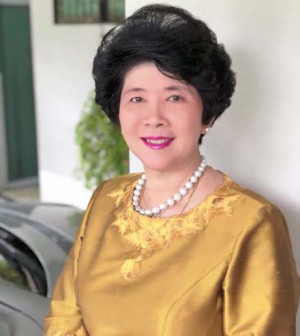 Wipada Kunaviktikul announces her retirement from Chiang Mai University
In summer 2020, Wipada Kunaviktikul, RN, MS, MPH, FNP-BC, announced her retirement after more than 20 years as dean of the faculty of nursing at Chiang Mai University in northern Thailand, one of the U-M School of Nursing's close global partners.
"The future of nursing throughout the world is brighter and better because of the relationships we have formed," said Kunaviktikul. "We have taught each other, learned from each other and worked closely together, whether conducting research, holding conferences, participating in student exchanges or learning about our unique and fascinating cultures. I am forever thankful for our partnerships, which have turned into friendships over the years."
The School of Nursing has enjoyed a partnership with Chiang Mai University for more than five years and recently announced a new memorandum of understanding to ensure that impactful collaboration between both institutions will continue well into the future.
Assistant Professor Thanee Kaewthummanukul, Ph.D., RN, assumed the role of dean in October 2020 and will help lead partnership efforts in the years to come.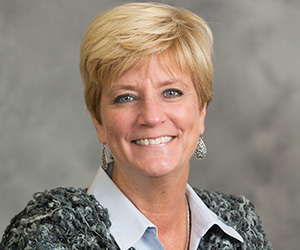 Patricia Abbott retires from U-M School of Nursing
Associate Professor Patricia "Patti" Abbott, Ph.D., RN, FAAN, announced her retirement from the U-M School of Nursing in May 2020 after a distinguished career as an educator and nurse scientist that included nearly eight years on the School of Nursing faculty.
Abbott focused much of her research on e-Health/mobile Health applications for low-resource settings and vulnerable populations, particularly in Latin America, with a primary focus on noncommunicable diseases and digital education.
Abbott was also a valued contributor to the U-M School of Nursing's PAHO/WHO Collaborating Center and served a three-year term as a member of the World Health Organization's eHealth Technical Advisory Group. The group supports the WHO's eHealth work by advising on aspects of policy, standardization, planning, resource mobilization, collaboration and evidence building.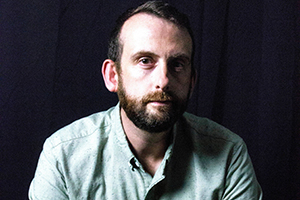 Faculty receive NIH grant to explore HIV interventions in South Africa
Professor Rob Stephenson, Ph.D., and Associate Professor Lynae Darbes, Ph.D, were recently awarded an R01 grant from the National Institute of Mental Health for their project, "HIV prevention and care for couples in South Africa."

The project examines the efficacy of a dyadic intervention for creating gains in HIV prevention and care behavior for sero-discordant and sero-concordant positive heterosexual couples in KwaZulu-Natal, South Africa.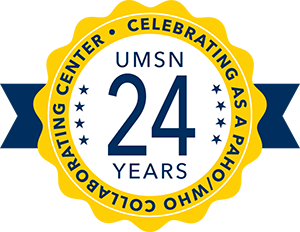 Office of Global Affairs faculty and staff publish op-ed in Bridge Michigan
In August 2020, Professor and Associate Dean for Global Affairs Jody Lori, Ph.D., CNM, FACNM, FAAN; Clinical Instructor and Deputy Director of the PAHO/WHO Collaborating Center Megan Eagle, RN, MS, MPH, FNP-BC; Assistant Professor and Director of Global Programs Michelle Munro-Kramer, Ph.D., CNM, FNP-BC; Senior Research Specialist Nancy Lockhart, MSN; and Program Manager Beste Windes, MBA, authored an op-ed in Bridge Michigan discussing the harmful implications of President Trump's decision to defund the World Health Organization.

"A collective global gasp was heard when President Trump announced his intention to defund the World Health Organization. There is no shortage of opinions about the inherent risk to global health if the United States withdraws from the WHO. Yet, the potential implications of such a move on the global stage may not be immediately apparent at the domestic and local level.
We would like to bring the lens closer to home to examine what that means for the Americas, and Michigan, at this critical moment. "

Read more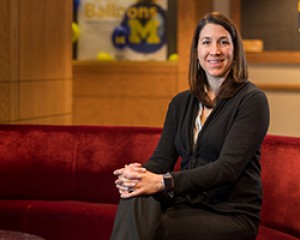 Michelle Munro-Kramer appointed to WHO guidelines development group
Assistant Professor Michelle Munro-Kramer, Ph.D., CNM, FNP-BC, was recently appointed to serve on the development group tasked with updating the World Health Organization's Clinical and Policy Guidelines for the Response to Intimate Partner Violence and Sexual Violence Against Women.
First published in 2013, the guidelines are an unprecedented effort to equip health care providers with evidence-based guidance as to how to respond to intimate partner violence and sexual violence against women. They also provide advice for policymakers, encouraging better coordination, funding of services and greater attention to responding to sexual violence and partner violence within training programs for health care providers.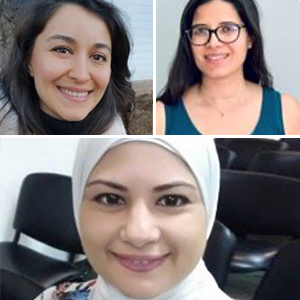 Welcoming 2019-20 Visiting Scholars
Zeynep Ozaslan, Ph.D., RN, PRP, joined University of Michigan's International Visiting Scholars Program in 2019 under the guidance of Professor Denise Saint Arnault, Ph.D., RN, FAAN, funded by an award from the Scientific and Technological Research Council of Turkey (TÜBİTAK). Ozaslan is currently working on a research project titled "The Clinical Ethnographic Narrative Interview: Help-seeking Process of Women Exposed to Violence and Cultural Determinants," which she expects to complete this year.
Amani Bayrakdar is a Ph.D. student at the Hariri School of Nursing in Lebanon and joined the University of Michigan's International Visiting Scholars Program in 2020 under the guidance of Assistant Professor Kevin Joiner, Ph.D., APRN, ANP-BC. Bayrakdar's predoctoral research focuses on self-management of Type 1 diabetes among young adults in Lebanon. She also conducted a collaborative research project on Type 2 diabetes-related stigma among Hispanic adults in the U.S. During her research residency, Bayrakdar had the opportunity to participate in the Scientific Sessions of the American Diabetes Association and the Qualitative and Mixed Methods Learning Lab of the Michigan Mixed Methods program.
Rachele Bejjani is a Ph.D. student at the American University of Beirut (AUB) School of Nursing and joined the U-M School of Nursing's International Visiting Scholar Program in fall 2020 under the guidance of Clinical Associate Professor Laura Struble, Ph.D., GNP-BC. Bejjani's research has examined the dyadic determinants of patient health-related quality of life and caregiver burden in a sample of Parkinson's disease patient-caregiver dyads residing in Lebanon.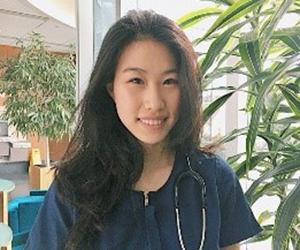 BSN student earns submission to Midwest Nursing Research Society's Student Poster Competition
BSN student Joyce Lee was awarded a submission to the Midwest Nursing Research Society's Student Poster Competition for her abstract, "Experiences of Women's Health and Healthcare in Guatemala." Her project, developed in collaboration with her faculty mentor, Assistant Professor Erin Kahle, Ph.D., MPH, is a qualitative analysis to explore the experiences of interpersonal and structural stressors, perceptions of health and health care, and the role of social support and community among women in Guatemala. The findings from her study will improve the understanding of women's perspectives on health and stress to inform the development of strategies to improve health outcomes for women in Guatemala.