One chair at time
How do you go about reconfiguring the space plan for more than 100 rooms measuring a combined 100,000 square feet?
That's just one of the challenges the U-M School of Nursing facilities team took on earlier this year, when the University of Michigan announced its plan for a public health-informed, in-residence fall term.
A core team of 10 staff members, led by Senior Director of Budget, Finance and Operational Support Rhonda McCammon, were tasked with implementing critical COVID-19 safety guidelines laid out by the university's public health experts. Chief among those guidelines were social distancing measures. To allow for adequate space between individuals in classrooms and common areas in both 426 and 400 N. Ingalls buildings, the facilities group reconfigured more than 100 spaces.
"We started by measuring each space and adjusting each room's capacity to meet the social distancing guidelines," said McCammon about how her team managed such a large undertaking in just a few weeks. "After we understood how many people could safely occupy each room, it was a matter moving furniture one chair at a time"
Once the excess furniture was removed and sent to an off-site storage facility, McCammon and her team began planning the procurement and distribution of personal protective equipment and cleaning supplies.
"Providing PPE kits with masks, hand sanitizer and disinfectant wipes to our faculty and staff was another essential component of the plan to have students back on campus," McCammon said. "It was important for us to closely manage inventory and distribution of those supplies, so we developed a new operational platform to ensure any faculty and staff who needed PPE supplies could easily access those."
With preparations for the beginning of the fall term complete, the facilities group turned its attention to day-to-day building operations. New COVID-19 cleaning and screening protocols required facilities and faculty support staff to take on new responsibilities as the unprecedented fall term began.
"In addition to the regularly scheduled surface cleaning our custodial staff does mid-day and after normal business hours, our group disinfects classroom and conference room surfaces during the day as well," said McCammon. "Maintaining these new cleaning protocols has really been a team effort. At some point, every one of us has spent some time cleaning surfaces throughout both buildings."
COVID-19 screening protocols required for anyone entering School of Nursing buildings are continually updated, so McCammon and her staff have had to be nimble.
"We approached it as a team with an open mind," she said. "There was so much uncertainty at the beginning of the pandemic. I think understanding that it's a fluid situation helped us as a team and keeps us ready to do what is necessary to keep people as safe as we can in our buildings."
Looking back on the work the facilities and faculty support teams have done so far to allow students to continue pursuing their nursing education, McCammon wants to remind the U-M School of Nursing that COVID-19 safety protocols will remain in place once the winter 2021 term begins next month.
"I think our students, faculty and staff did a really good job of following all the COVID-19 safety guidelines," she said. "As we ready for the winter term, I want everyone who visits our buildings to know that our team will be on-site to ensure the School of Nursing is taking all the necessary measures to create a safe, welcoming environment."
Thank you facilities and faculty support staff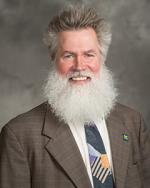 Guy Barast
Olivia Bassett-Kennedy
Alisa Maiville
Tony Martin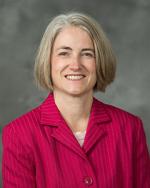 Rhonda McCammon
Crystal Nemchak
Michelle Pineau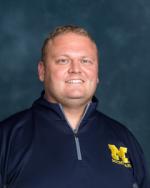 Eric Skalski
Jamie Tobias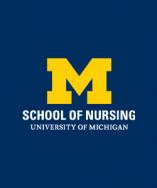 Not Pictured
Jovany Dorsainvil 
Ben Landsiedel