Renée Pitter joins the Robert Wood Johnson Foundation's Culture of Health Leaders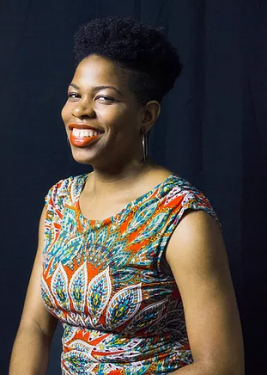 We are proud to announce that  Research Program Manager Renée Pitter of the U-M School of Nursing Center for Sexuality and Health Disparities has been selected to participate in one of the Robert Wood Johnson Foundation's leadership programs. These programs connect changemakers across the country — from every profession, sector and field — to learn from and work with one another in creating more just and thriving communities.
Specifically, Renée was selected for Culture of Health Leaders. Designed for people from all fields — from technology and business to architecture and urban planning — Culture of Health Leaders fosters interdisciplinary collaboration and supports people in their continued growth and development as agents of change for equity and health.
As a member of the program's newest cohort, Renée will be leading communities toward a culture of health.
"Being selected for the COHL fellowship is a reflection of my place in the work that is so desperately needed to help heal our communities, country and world," Pitter said. "I feel so grateful and blessed to be part of a legacy of leaders who are committed to doing the work of profound change to create a more equitable world where individuals and groups are able to thrive."
To learn more about Culture of Health Leaders and RWJF's other leadership programs, and to meet other participants, visit cultureofhealth-leaders.org.