U-M School of Nursing students Awarded Murtland Scholarship
Two U-M School of Nursing midwifery students were recently awarded the Murtland Scholarship. Kayla Perroud, RN, BSN, and Whitni Smith, RN, BSN, are both students in the MSN Nurse-midwifery program and are expected to graduate in 2021.
Kayla Perroud, RN, BSN, Midwifery Class of 2021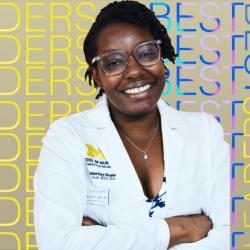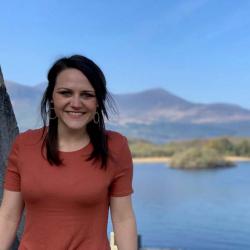 Among other volunteer work, Kayla has worked as a peer educator leading group discussions on consent and safe sexual practices and as a volunteer doula. After graduation, she hopes to work in an underserved community and plans to continue advocacy for women who have been trafficked while working toward removing barriers to contraception and access to health care.
Whitni Smith, RN, BSN, Midwifery Class of 2021
Whitni chose to devote her career to birth work, which was unique as she comes from a family of teachers, lawyers and librarians. She strives to empathize with each patient and family she encounters and works hard to give them the care they deserve. One of Whitni's goals is to facilitate group prenatal care for marginalized people such as black, brown and indigenous mothers and trans/GNC parents.
The Terri Murtland, MSN, CNM, Lectureship and Scholarship was established in fall 2008 by Terri's mother, Audrey Murtland, and is supported by Terri's many family members and friends as a memorial to Terri, who was an exemplary individual and midwife. 
Considered a mentor to many and a pioneer in midwifery in Michigan, Terri joined Michigan Medicine in 1985. She was a highly respected clinician, researcher and teacher whose leadership inspired those around her. Terri worked diligently, inspiring others to give their best at all times to the women and families for whom they cared.
Terri's career was cut short in 2008 after a lengthy battle with cancer, but her legacy in midwifery lives on in the form of this lectureship and scholarship.