Student spotlight: A focus on healing after sexual assault and childhood trauma

Every 98 seconds, someone in America is sexually assaulted. On college campuses across the country, the risk of being assaulted is even higher.
Laura Sinko, a Ph.D. student and Hillman Scholar at the University of Michigan School of Nursing (UMSN), wants to help survivors heal beyond their physical injuries.
"These traumatic experiences occur, often causing a fragmentation that can disconnect you from who you thought you were, from other people and the world," she explained. "Being able to reclaim your identity and regain control of your life is really important."
Right time for change
In the era of the #MeToo movement, which has prompted countless women and men to share their experiences of sexual assault and harassment, as peers learn Sinko's focus area, more people are opening up to her.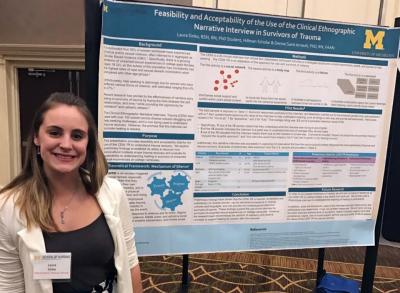 "Unwanted sexual experiences are pervasive," she said. "There are a lot of people who are now ready to tell their stories. I gave a guest lecture in an undergraduate course recently and after, had students come up to me sharing experiences that had happened to them, a friend, or a sister. People are definitely sharing more."
The university environment often adds layers of complications to an assault. Not surprisingly, alcohol use is often part of the narrative.
"There's a high substance use rate with many of these incidents," said Sinko. "It often puts women in a position where they think, 'I shouldn't have been in that situation.' They take on a lot of the blame and we want to help them understand that it is not their fault. Shame, whether there's alcohol use or not, is also a big piece that we have to address."
Survivors cope in different ways, which is why Sinko would like to see greater customizability in what support services are offered to them.
"How can we support healing if survivors don't want to go to therapy?" said Sinko. "If a woman wants to heal in isolation, we need to give her the tools that will be useful to her. There is no one size fits all model. SAPAC [U-M's Sexual Assault Prevention and Awareness Center] is really open to what the data is telling them about what survivors want. It has been a great partnership so far."
Data to drive change
One of Sinko's future goals is developing a healing measure to better understand the trauma healing process and what works for different people.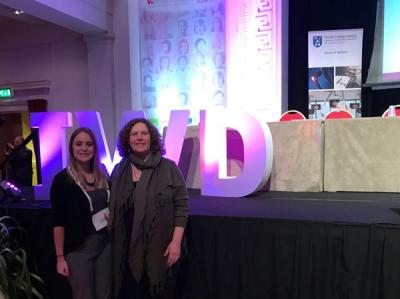 "There isn't much out there looking at healing beyond a reduction of symptomology and that limits the science when we are trying to measure if you're improving," she explained. "I'd love to make a measure that is holistic by taking the healing goals we discover, finding some common themes, and then ultimately measuring outcomes. That's really how we can convince policymakers that what we're doing helps."
Much of Sinko's work is in collaboration with her mentor, Denise Saint Arnault, Ph.D., RN, FAAN, a UMSN associate professor. Saint Arnault has an extensive body of research on women's mental health and help-seeking behaviors, including cultural differences in healing journeys.
"It is different in every country," said Sinko. "We are currently conducting research in diverse places, like Iceland, Ireland, Israel and Italy. We're trying to figure out how culture plays a role in the healing process and what healing looks like cross-culturally." 
Healing for children and young adults
In addition to her work with sexual assault survivors, Sinko has a strong passion for child and adolescent psychiatric nursing. She currently works on a related C.S. Mott Children's Hospital unit.
"It sounds strange to say, but it's a really hopeful place," she said. "Children are resilient and many of them do get better. We have an incredible team on the unit I work for.  Although we cannot take away what happened to our patients before we met them, we can teach them skills to begin to heal from their difficult experiences."
Sinko believes nurses are well-positioned to help survivors throughout the healing process.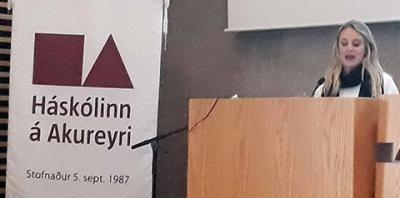 "Nurses have a very diverse skill set," she explained. "We have the science background but we are also taught to look at the whole person. We are healers and through our passion, creativity, knowledge, and advocacy, we can empower and inspire our patients to continue on their healing journey and not give up."
Another future goal for Sinko is to develop trauma-informed care programs for psychiatric units to use, both to help care for patients and to protect health care workers.
"Psychiatric units can be a triggering place for trauma survivors," she said. "This puts both patients and staff at risk. We need to ensure we are aware of the immense impact trauma can have on our patients and that we are trained to both protect and support their healing while they are on our hospital units."
Sinko says that while the experiences of childhood trauma and campus sexual assaults may appear very different, her work is joined by a focus on customized healing.
"We need to acknowledge that survivors are everywhere and be able to support individual healing goals," she says. "It's a dark topic, but I'm hopeful. Hearing survivors' stories inspires me and keeps me hopeful."