Opening doors for herself and others: DNP is changing how Sherri Fannon sees her future

Safety for pediatric sedation
"I have a real love for pediatric patients and implementing safety measures, and in clinical practice there are so many areas that need improvement."
Sherri Fannon, doctorate of nursing practice (DNP) student at the University of Michigan School of Nursing, is in her final year of the program and focusing on a project to increase knowledge and safety around administering sedation medication to pediatric patients.
"Children are a more vulnerable population, and there is so much math that goes into the correct dosing of medication for kids, so the margin of error is much higher. Especially with high-risk medications such as opioids, the need for safety measures is different than it is for adults," she said.
Background in clinical work and education
Fannon's clinical background is in neonatal and pediatric intensive care, where she worked for ten years. She also taught for as many years in the nursing program at Lansing Community College. Looking for her next professional step is what led her to pursue the DNP.
Unexpectedly, she is less sure of what she wants to do after she graduates than she was when she entered the program.
"Being here at the University of Michigan has broadened my scope of what I can see as feasible. That's the beauty of education. It opens your mind to so many different possibilities," she said.
"I thought that I might want to be a consultant and analyze system-wide problems. I've thought about working in quality improvement in a health system, or something like chief of nursing. But teaching is also very important to me. As a dean or director of a nursing program I could help to integrate safety measures into the curriculum," she explained.  
'Real Talk' teaching
As an educator, Fannon used a style of pedagogy designed to both achieve high learning outcomes and address challenges faced by students outside of the classroom.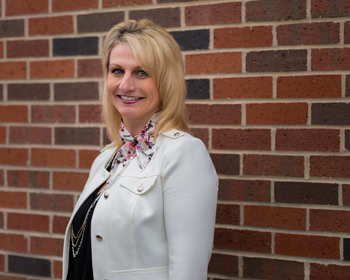 "We saw a lot of students at Lansing Community College coming back to school after a gap, or changing career paths. We also had a lot of socio-economically deprived students and English-language learners. To help reach students, I used a method called "Pedagogy of Real Talk" created by Paul Hernandez, Chief Diversity Officer at Lansing Community College," she said.  
The Pedagogy of Real Talk method asks instructors to share their own personal experiences with students. It creates a sense of belonging and connectedness in the classroom, which enables students to view their instructors as real and relatable. This, Hernandez argues, leads to increased teacher-student engagement and better learning outcomes.
Fannon has published on this topic and shared the method with other educators.
Changing protocols
Fannon's DNP scholarly project proposes a protocol in which a pediatric intensive care nurse would monitor pediatric patients sedated with the medication dexmedetomidine. Her project looks at procedural sedation, mainly for use in autistic pediatric patients who need sedation to tolerate diagnostic tests like electroencephalograms (EEGs).
"This medication has been used in adults, but is only starting to be used for children, and is still not used as often as it should be," Fannon explained.
"This medication allows the child to be in normal REM sleep, so it is good for assessing anything neurological. Also, the side effects are very small. When children do experience side effects like hypotension, bradycardia, or transient hypertension, they still don't require any intervention because the side effects are at such low levels. So this is a very safe medication," Fannon said.
"I'm trying to see if this protocol will allow for the intensivist to oversee the patient, but not to have to stay at the bedside like they do now. This will be a more cost-effective process," she said.
Contributing to nursing practice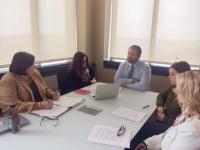 Even as students, Fannon and others in the DNP program are already contributing to the national conversation on nursing practice. In March 2018, they presented a joint project in a webinar for the National Nursing Practice Network (NNPN). This was the first time that students had presented in this forum.
NNPN is directed by UMSN faculty member Marita Titler, Ph.D., RN, FAAN, and focuses on promoting and implementing evidence-based care for health care and population health.
"Safe medication administration and monitoring practices for high-risk medication: An improvement project across the continuum of care" was a final group project that grew into a presentation for NNPN.
Contributors were: Sherri Fannon, MSN, RN, Kelly Grimshaw, MSN, DNP, RN, Megan Harris, MSN, RN, CPNP, Cindy Hayes, MSN-ed, RN, CPAN, CAPA, CNE, Fadi Islim, DNP, MSN, RN, Laura Prochnow, CNPc, RN, CHSE, Erik Wilson, DNP©, RN, and Barbara R. Medvec, DNP, RN, NEA-BC, assistant clinical professor, UMSN.
"We thought it would be great to help other people incorporate an improvement project to identify practices surrounding high risk medications, and to show different ways to develop safe protocols," she said.
Fannon believes the unique backgrounds of everyone involved made the project successful.
"This project pulled on everyone's strengths in some aspect. We would have never had that opportunity had we not worked so well together."