How a pandemic highlighted restrictions holding back Michigan's nurses

Written by: Alex Bienkowski
In March, as Governor Gretchen Whitmer's office was coordinating Michigan's COVID-19 response, state officials relied on the expertise of Assistant Professor Deena Kelly Costa, Ph.D., RN, FAAN, to inform policies that could improve nursing practice on the front lines of patient care.
Michigan has some of the strictest advanced nursing practice standards in the country, which officials quickly realized could hinder the response to a major health crisis. Costa advised the state in crafting an executive order that provides relief from scope of practice restrictions for nurse practitioners, certified registered nurse anesthetists and licensed practical nurses. It also authorizes registered nurses to conduct COVID-19 testing without physician orders, makes all health care students eligible to work in a health facility and permits medical students to function as respiratory therapist extenders.
"The executive order lifts restrictions that inhibit nurses, specifically advanced practice nurses, from working to the fullest extent of their training and education. Professionally, this means that nursing has even more power to influence public health, and we now have the opportunity to really demonstrate that," Costa said.
Costa's research focuses on health care workforce issues, specifically in ICU teams. She has drawn on her clinical expertise as an adult ICU nurse and extensive knowledge of Michigan's nursing structure to inform the development of the new emergency policies.
"I've always understood the benefits of nurse practitioners, not only for critical care delivery but across the care continuum," she said. "Within five minutes of agreeing to advise, I was speaking to the state's special counsel over the phone and describing nursing practice broadly. Then I began answering specific questions which helped inform the executive order language."

Hear the full interview with Assistant Professor Deena Kelly Costa discussing scope of practice restrictions on Michigan nurses and the advantages of a new academic nursing model. 
Easing restrictions to fight COVID-19
Before the executive order, Michigan's nurse practitioners and nurse anesthetists had to be supervised by physicians, limiting their ability to care for all patients. Licensed practical nurses, a smaller but important sector of the state's nursing workforce, were required to work under an RN license and only able perform certain duties.
"Suspending these regulations greatly increases the capacity of our nursing workforce," Costa explained. "LPNs have excellent technical skills, and in a high-demand scenario these skills can be incredibly beneficial."
When COVID-19 arrived in the United States, conversations about how to optimize existing health care workers began at the state and federal level. Addressing scope of practice restrictions was an effective measure that could be easily implemented.
"It's a policy lever that can be easily pulled with far-reaching benefit," Costa said.
Prior analysis by the RAND Corporation, a nonprofit global policy think tank, showed that eliminating scope of practice regulations for nurse practitioners would increase access to care. Because individuals could be readily seen by a clinician, they would schedule more annual visits, allowing a greater number of adults to receive patient-centered care.
"Nurses are ready and able to meet the needs of the public," Costa said. "Suspending scope of practice laws so nurses can practice to the fullest extent of their education and training gives our profession all the tools to lead in caring for the public, especially during this time."
Seizing momentum
Lifting state restrictions for pandemic response efforts has revealed long-term benefits.
"I hope that the country sees the value of these changes and legislation is passed to remove these barriers permanently in Michigan and in other states," Costa said.
As Costa noted, data speaks to policymakers. For nurses, securing lasting policy change will require collaboration between research and clinical practice.
"We'll need to use publicly available data to demonstrate the benefits and show that scope of practice laws have been expanded without significant consequence," she said. "These restrictions have hampered nurse professionalism and advancement. We've been ready to help, and we have helped."
Codifying pandemic policies that relieve scope of practice restrictions can also bring lasting benefits to public health, particularly in Michigan.
"Expanding these policies would give patients greater access to primary care visits, shorten wait times for appointments and have a substantial impact for the everyday Michigander," Costa explained. "Eliminating the supervisory model, especially in a rural setting where there may not be a physician for miles, can give more Michiganders access to high-quality care."
Beyond policy considerations, Costa believes COVID-19 has ushered in an important ideological shift around nursing that she hopes will continue in a post-pandemic world.
"I think COVID has introduced a different way of looking at our health system, and I hope that valuing the work of nurses and other caring professions will be front and center after the pandemic," she said. "Not only are they risking their health and safety, they're also informing policy, leading hospital emergency planning and using all of their clinical and research expertise to help in this crisis."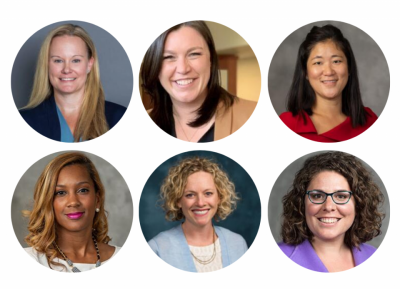 Eliminating barriers for academic nurses
While COVID-19 has put restrictive clinical regulations under the microscope, it's also highlighted an opportunity to address obstacles in academic nursing.
In May, a team of faculty members and fellows from the U-M School of Nursing and National Clinician Scholars Program co-authored the paper, "Maximizing the academic nursing model in the era of COVID-19 and beyond."
In Nursing Outlook, the premiere journal of the American Academy of Nursing, Costa and Amanda Bettencourt, Ph.D., APRN, CCRN-K, ACCNS-P; Ashlee Vance, Ph.D., MA, RN, RNC-NIC; Jin Jun, Ph.D., RN; Jade Burns, Ph.D., RN, CPNP-PC; and Sue Anne Bell, Ph.D., FNP-BC, NHDP-BC, lay out the case for a new vision of academic nursing, emphasizing increased flexibility to address pressing issues presented by the pandemic and maximize nursing's contributions to public health.
The publication expands on barriers to clinical practice in academic nursing outlined in the 2016 American Association of Colleges of Nursing academic nursing position statement, including tuition-dependent funding, little possibility of generating faculty clinical income and no formal funding from health systems targeted toward nursing.
"When the pandemic started, there was a call inviting nurses to return to clinical work," Costa said. "We were struggling with that decision, trying to find ways we could contribute the most to our profession and to our fellow nurses. We realized there are barriers in the current academic model that make it hard for us to transition to clinical practice during a pandemic or to maintain a practice in general, particularly for those on the tenure track."
There are a number of policies in place that prevent nursing faculty who pursue a research career from practicing clinically. In contrast, physicians have the ability to keep a clinical practice while continuing their research. Costa acknowledged the misguided approach of simply translating the medical model to nursing, where clinical practice is much broader, as well as the problematic assumption that only staff nurses are able to maintain their clinical practice.
"There are many different ways we can contribute to clinical practice," she said. "Many of us partner with clinical nurse specialists, conduct clinical research in units and do quality improvement work, but it's very much in an ad hoc approach of our own volition."
Historical context
In many ways, the current framework can disincentivize academic nurses from clinical practice. Costa suspects that may have something to do with the historical development of the profession in the United States.
"Nursing was initially hospital-based diploma programs, and many didn't view it as a profession. You couldn't even get a Ph.D. in nursing until the 1970s," she said. "Many of my colleagues worked very hard to ensure we have a presence in the university and the academy — we wouldn't be having this conversation without their work. But there is an unintended consequence that may impact our clinical presence and clinical relevance."
Antiquated perceptions have changed with the continued evolution of the profession, and the academic model may be lagging behind.
"We have a greater number of younger faculty who are very close to their clinical practice and get a lot of joy from their clinical work," Costa explained. "How can we reconceptualize academic nursing not just for our benefit but for the benefit of our patients?"
The authors note that by creating incentives for tenure-track faculty to practice clinically, nursing research can have greater relevance at the bedside. It's untapped potential with tremendous impact that the pandemic has brought to the forefront. 
"We are becoming more integrated with health care leaders to lead infection prevention and epidemiologic studies that mitigate risk for clinicians and patients, augmenting clinical leadership, and supporting caregivers and family members of sick patients when the system's nurse leaders are overwhelmed and overworked. It should not take a global crisis for this to occur."
Maximizing the academic nursing model in the era of COVID-19 and beyond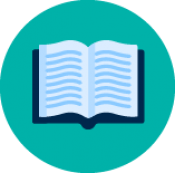 A new model to advance the profession
Altering the academic nursing model may also create more opportunities for aspiring nurses, with potential to change the makeup of a profession that Costa admits is not representative of the larger population.
"We're a homogeneous group, made up mostly of white women," she said. "We have to increase the diversity in our faculty to be able to increase diversity at the bedside, in clinical practice and in academia."
A diverse workforce, combined with a model that allows for increased flexibility to integrate research and clinical work, can lead to more actionable analysis and, ultimately, better health outcomes in underserved communities.
"People embedded in underrepresented communities have a commitment to that community they work with," Costa said. "If there's an opportunity to conduct research within the community and maintain clinical ties, it makes a faculty role much more appealing."
A reimagined academic model with more active clinical partnership can also position a Ph.D. as a desirable pathway, making research a more viable option for those who are reluctant to give up clinical work. And in an aging field — the average age in nursing is 55 — a new pathway can prove invaluable.
"If we remove these barriers, we have the potential to increase the number of nurses who receive a Ph.D.," Costa said. "If you don't have a model for a Ph.D.-prepared nurse who's conducting clinical research, then you can't envision what that actually looks like."
The future of nursing depends on world-class education and research. In this uncertain time, you can provide critical support to the U-M School of Nursing by making a gift to support innovative research endeavors.