After traveling the world for Doctors Without Borders DNP student returns to where it all began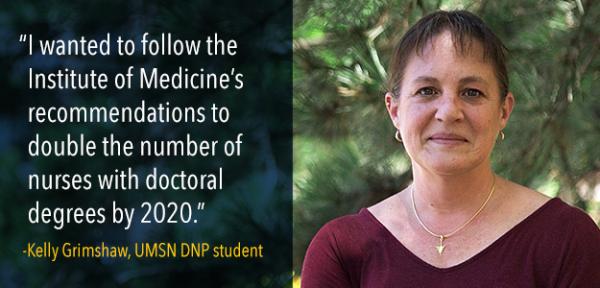 Kelly Grimshaw's return to Ann Arbor was a homecoming after years of adventure, hard work and health care service in nearly a dozen African and Asian countries.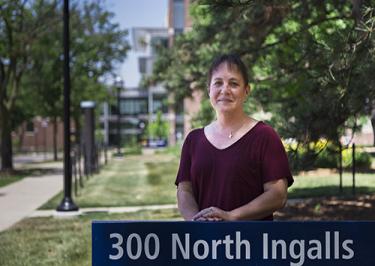 She was born in the former St. Joseph's hospital that is now partially home to the University of Michigan School of Nursing (UMSN). When she was five years old, her parents, who are both U-M alumni, moved the family from Ann Arbor to New York.
Grimshaw stayed in the Northeast to earn her bachelor's and master's degrees in Connecticut. She decided it was time to continue the U-M family tradition by earning her Doctorate of Nursing Practice (DNP) at UMSN.  
Doctors Without Borders
Grimshaw brings a compelling work history to UMSN. She spent 10 years with Médecins Sans Frontières (MSF), better known in the United States as Doctors Without Borders.
"I wanted to travel and have adventures, so I thought I might as well work and do things that would help others while I'm out there," said Grimshaw.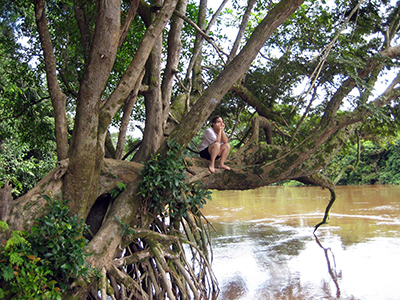 Her first mission was a tuberculosis project in Central Asia. She'd go on to nearly a dozen other assignments across the world, spending anywhere from six weeks to more than a year in each location.
Grimshaw went to regions in conflict such as Sierra Leone, Liberia and Indonesia where she and her team provided care to citizens, worked in advocacy roles and even helped dig wells to secure water sources.
She worked as a nurse and project coordinator on efforts focused on HIV, measles and malnutrition. A basic health care program in Angola stands out as Grimshaw's favorite assignment.
"I was assigned for nine months, but I ended up staying for 16," she said. "I just loved the people and the project."
The DNP
Grimshaw eventually settled back in Connecticut and returned to her work in a surgical intensive care unit. She continued to serve MSF as a board member, but it wasn't long before she started looking for her next venture and decided this time it would focus on education.
"Part of it was a personal goal and I wanted to be a good example at work," said Grimshaw. "Also, I wanted to follow the Institute of Medicine's (now known as the National Academies of Sciences, Engineering and Medicine) recommendations to double the number of nurses with doctoral degrees by 2020."
Grimshaw is one of a handful of DNP students who commute to campus about once a month from out of state.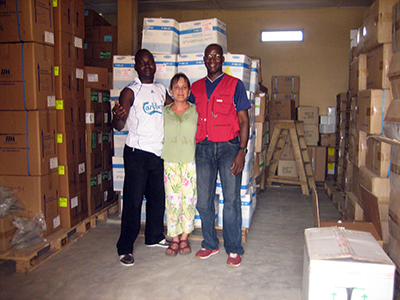 "Compared to Western China, it's a short trip," she said with a laugh. "It's also a lot easier to stay connected with the internet instead of a walkie-talkie."
Grimshaw says the long-distance program has been easy to manage and to feel connected to faculty and fellow students.
"It's been a great experience," she said.  "My cohort is exceptionally supportive of each other. It refreshes you to remember that there is still so much out there to learn."
Grimshaw is on track to graduate in 2018, but first, she'll have to complete her scholarly project, the capstone assignment of a DNP program. For Grimshaw, it's a chance to incorporate her ICU work.
"I'm working on a decision tool for the Rothman Index," she explained. "It looks at how to identify people who need to be in the ICU. The goal is to facilitate an early admission and prevent early discharge. It's a constant issue and a widespread issue."
Grimshaw says she doesn't have specific plans for after graduation but is keeping her eyes open for opportunities. In the meantime, she's enjoying her time in the city where she was born.
"When I tell people I'm from Ann Arbor, everyone says 'welcome home' and I love that."