Why have nursing homes been hit so hard by the coronavirus?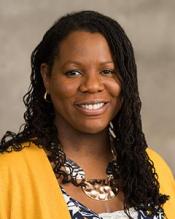 Nursing home residents and workers account for about one-third of COVID-19 deaths in the United States, so far, according to media reports.
Sheria Robinson-Lane, Ph.D., RN, a gerontologist and assistant professor at the University of Michigan School of Nursing, is an expert in palliative and long-term care and nursing administration. Her research focuses on the care and support of older adults with cognitive and/or functional disabilities, and on ways older adults adapt to changes in health, particularly how adaptive coping strategies affect health outcomes.
Why is the risk so much greater in nursing homes?
Some of our most vulnerable adults live in nursing homes. Just to qualify for a nursing home stay, whether for short-term rehabilitation or long-term care, you must require 24-hour nursing care. This care is generally necessary as a result of significant injury, like a fractured hip or a traumatic brain injury, or related to worsening of chronic disease.
In general, more than 90% of older adults have at least one chronic disease. More than 70% have at least two chronic diseases. In nursing homes, this number starts to go up significantly. As a result of chronic disease and/or injury, people in nursing homes generally do not have optimal immune system functioning, so it's a lot easier for them to get sick in general.
When you add to that living and working in close quarters with others, both the folks who live there and the people that take care of them are at risk for infectious diseases. Managing the transmission of infection is nothing new for nursing homes, but the incredibly contagious nature of COVID-19 has made this very challenging to contain within nursing homes. Unfortunately, due to the already weakened state of many of the residents of these facilities, getting sick is often fatal.