Self-care in the midst of a global pandemic
U-M School of Nursing's embedded CAPS Counselor Kristen Adams shares valuable insight for nurses (and nursing students) about prioritizing self-care in uncertain times.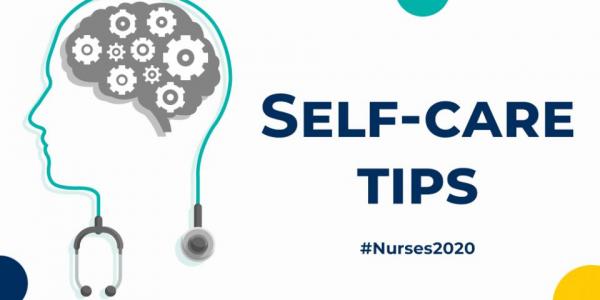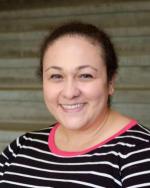 Much in our collective lives has changed during the COVID-19 pandemic. This time is especially complicated for health care providers serving on the front lines. Some may be directly taking care of patients who are COVID positive, while others may wish to utilize their skills to do so but are unable for myriad reasons. Additionally, some may be nervous to work as a new nurse, nurse practitioner, tech or extern as we navigate a precarious health care landscape. In all, it is important that, regardless of our specific circumstances, we acknowledge that we as a collective are existing among the grief and trauma that is part and parcel of this generational milestone. Now, more than ever, with our new way of navigating life, it is essential that we engage in self-care throughout this time. Please find some tips that you can work to integrate into your lives as we move through this together.
STAY CONNECTED
Social distancing does not mean that we need to limit our social connections with others. Be sure to reach out to family and friends, maintaining a semblance of normalcy that existed before the pandemic. Plan for weekly coffee chats, Netflix viewing parties and virtual game nights using apps like Houseparty. Impromptu, spur-of-the-moment connection is also encouraged. Perhaps go old school and pick up the phone or write a letter to be sent through the U.S. Postal Service! Regardless of the medium you choose, it is important to not remain isolated and to connect with others during a time when loneliness is at its peak.
KNOW WHEN TO DISCONNECT
While social connection is immensely important now, forever and always, it can feel exhausting at times. Be mindful of the recent phenomenon known as "Zoom fatigue," which is related to being engaged in a plethora of meetings held via teleconferencing software. Please be attuned to your personal needs and know when to take a break from FaceTime, Snapchat or TikTok in order to decompress and recharge. This also applies to news and the media. All the information presented to us can be overwhelming. Be sure to limit your intake to an amount that feels manageable — one where you are informed without feeling overwhelmed.
ESTABLISH STRUCTURE/ROUTINE
It is always important and necessary to follow a basic routine in support of our mental, physical and spiritual health. Nowadays, this is especially difficult as we are often fatigued with the exhaustion of navigating uncertain times. It is helpful for us to maintain some control over what we can. With that said, establishing a healthy sleep schedule, choosing nourishing foods and getting in moments of movement throughout the day is essential. Additionally, adding in time for journaling, meditation or prayer is equally as important in order to maintain some grounding and consistency.
TRY SOMETHING NEW
Having an established routine or structure of sorts is integral to our wellness throughout this time. Though, with many limitations set in place, it can feel monotonous at times. Therefore, it may be in our best interest to try out a new hobby or activity. Perhaps now is the time to order the embroidery kit you've been eyeing, or take up Pilates, learning from the multitude of YouTube trainers basking in their 15 minutes of fame. Whatever it is, be it virtually touring aquariums across the globe or cultivating your green thumb, be sure to try something new that feels both fulfilling and exciting.
MAINTAIN HOPE
Surely, this may be one of the more difficult tasks on this list, albeit just as important as the others. Recognize that this is the current state of the world, and unfortunately there is not much we can do about it outside of public health measures that are already being emphasized. Reassure yourself that this will eventually come to an end, in time. And while we wait and continue practicing guidelines proposed by leading experts in the field, it is necessary that we live in the moment, honoring the areas that we are privileged and grateful for while simultaneously acknowledging the difficulties and losses we are experiencing. There is always something reassuring about knowing that we are all in this together.
Additional Resources: