U-M School of Nursing advisor gives lifesaving gift to her father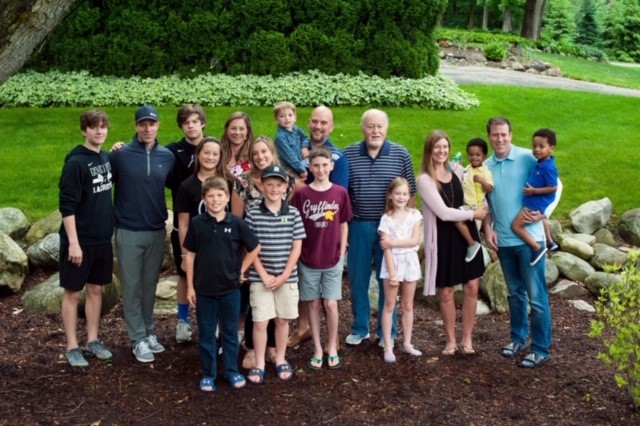 U-M School of Nursing Undergraduate Program Advisor Elissa Minke lost one of her best friends when her mother passed away in May 2016. Six months later, when she found out her father, Charlie Shires, was in the early stages of kidney failure, she refused to lose another one.
"The thought of losing both my parents in such a short period of time was so scary," Minke said.
In February, after years of waiting atop a transplant list, Minke donated a kidney to her father, saving his life before a global pandemic brought everyone's to a standstill.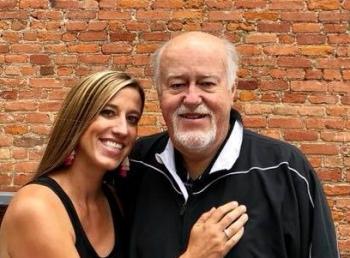 At first, Shires was reluctant to explore the possibility of receiving a kidney from one of his children. Even if Minke or her two older brothers wanted to donate, there was no guarantee they could.
"Just because you're someone's child does not mean you're a guaranteed match," Minke explained.
As his condition worsened, that reluctance didn't last. In 2017, Minke went through a full battery of tests to determine her eligibility as donor. She was a match, but for the mother of three young boys, those results brought mixed emotions.
"The decision to be his donor was easy, but going through that process, knowing you have a family who depends on you, it changed the way I mentally and emotionally processed everything," said Minke.
Shires was still hoping for an alternative before optimism began to fade. The family received promising news about a deceased donor, and Shires was second on the transplant list. Unfortunately, only one of the donor's kidneys was viable. The emotional moment emphasized a pressing reality: Receive a transplant or immediately begin dialysis treatment. Minke knew it was time to move forward and finalized plans to enter the operating room alongside her dad.
"I really wanted my dad to have a good quality of life," she said. "He deserves that. He loves to golf, to be out and about. I just really wanted to see him be able to enjoy his life."
A kidney transplant is a relatively common procedure but carries the risk of serious complications. Uncertainty about the outcome weighed heavily on Minke and her father in the weeks leading up to the surgery.
"There were times I felt very confident and comfortable, and there were times I was very scared," she said.  "With any surgery there's a risk, and there was always the chance my dad could reject my kidney."
Father and daughter went in for surgery on Feb. 14, Valentine's Day. The procedure was a success, and for someone who never celebrated the holiday, it's taken on a whole new meaning for Minke and her family.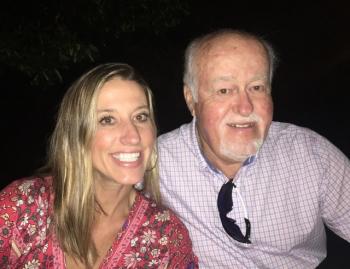 "I told my kids, 'Valentine's Day is a chance to show people that we love them, and this is how I'm showing your papa that we love him and we want to make him feel better,'" she said.
Shires responded to the transplant almost immediately, but Minke's recovery took longer. While her father said he felt like a whole new man, Minke wasn't sure if she would ever get back to her old self.
"During that recovery period, I was wondering if I would ever feel normal again. It was a little terrifying," she said. "I had extreme fatigue and just felt off, but I was able to connect with other donors and they reassured me this was just part of the process."
After years of uncertainty, days in the hospital and weeks of recovery, Minke and her father were finally ready for a return to normalcy when the COVID-19 pandemic put everything on hold. Shires received a clean bill of health, but he'll have to hold out a bit longer before he can fully enjoy his new lease on life.
"Now my dad feels great, but he can't leave the house," said Minke. "I don't think he realized how sick he was until he felt good again. His doctors are now calling him a 'boring patient.'"
Shires received a lifesaving gift from his daughter, but being her dad's organ donor was equally rewarding for Minke.
"It's the greatest thing I've ever been a part of," she said. "Being able to be a match for him is the greatest gift I could receive. So many people want to do this and don't have the ability. I'm so thankful that I was actually able to help him."
April is National Donate Life Month. To learn more and find out how you can register to be a donor, visit donatelife.net.