U-M named one of the 25 best nursing schools in the nation by University Headquarters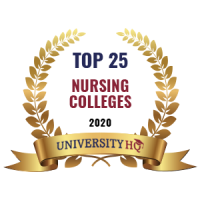 The University of Michigan ranked #15 in University Headquarters' list of the Top 25 Best Nursing Schools and Universities in the United States. University HQ is a leading independent education organization which helps students prepare and plan a career path in their chosen fields.
The rankings are largely determined using data from government sources, and each college is assessed using the same data sources. For each institution, University HQ uses a number of ranking factors, including admission, retention and graduation rates, graduating salary, number of programs offered, and more.
Find more information about the rankings and view the full list of ranked institutions.