U-M School of Nursing upholds top rankings for graduate programs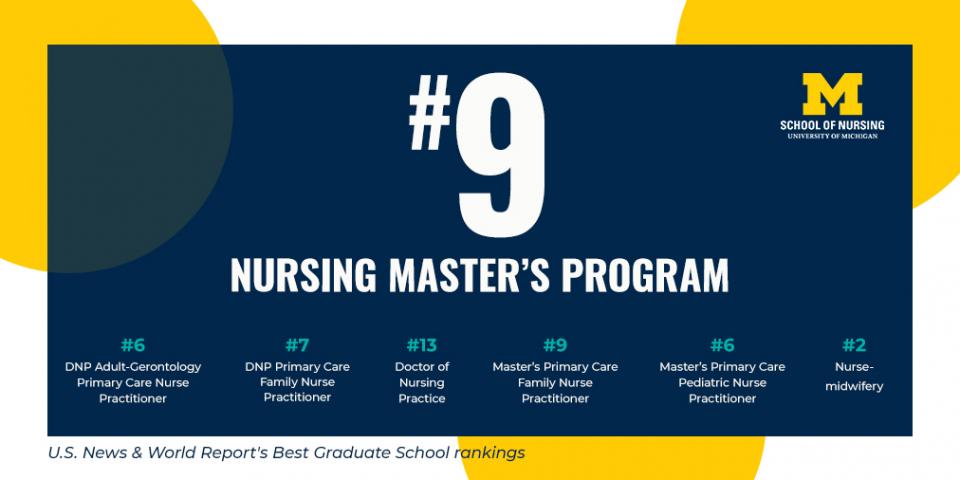 The University of Michigan School of Nursing continues to be recognized by U.S. News & World Report as one of the nation's best graduate schools.
The U-M School of Nursing ranked as the 9th best master's program and 13th best Doctor of Nursing Practice program in the nation. In addition, five specific graduate programs were ranked in the top 10:
The overall DNP ranking is noteworthy as it has risen five spots over the last two years.
Not all specialty programs are ranked every year. Midwifery rankings were released this year for the first time since 2016, with the U-M School of Nursing maintaining its place in the top five.
The data for the rankings come from statistical and reputation surveys conducted in fall 2019 and early 2020.