Welcome, new U-M School of Nursing faculty!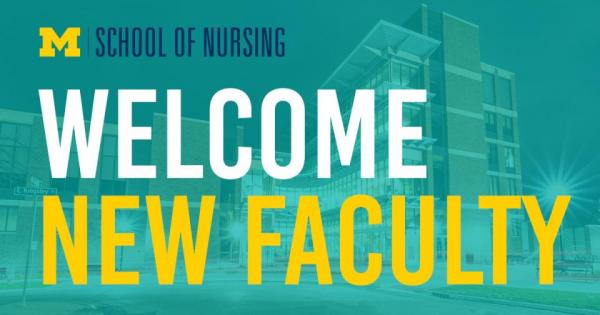 Noël Arring, DNP, Ph.D., RN, OCN
Assistant Professor
Noël Arring joins our faculty after more than 15 years at the Mayo Clinic, Arizona, where she most recently served as nurse administrator for education and professional development and led nursing research. She led the revision and implementation of the Mayo Clinic Nursing Evidence-Based Practice Model. She is an oncology certified nurse whose research and clinical interests include enculturating evidence-based practice, cancer survivorship and cancer symptom management.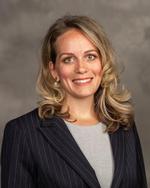 Gabrielle Artymovich, MS, FNP-BC
Leo Lecturer 1
Gabrielle Artymovich earned her BSN and master's degrees from the U-M School of Nursing and now joins our faculty in the Department of Health Behavior and Biological Sciences. Her focus areas include cardiovascular health, nursing leadership and evidence-based practice.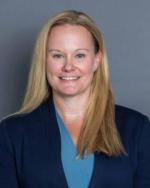 Amanda Bettencourt, Ph.D., APRN, CCRN-K, ACCNS-P
Research Fellow
Amanda Bettencourt is an experienced educator, pediatric clinical nurse specialist, and passionate advocate for nurses and nursing practice. Her primary research focus is implementation science, specifically exploring the factors influencing the research-to-practice gap in critical care settings. Prior to joining our faculty, she completed a fellowship in the Center for Health Outcomes and Policy Research at the University of Pennsylvania.
Kim Byk MS, RN
Leo Lecturer 1
Kim Byk brings more than 25 years of health care management and leadership experience to our faculty after previously serving as an instructional aide and lecturer. She holds a bachelor's in health services management and master's in corporate and organizational communications.
 
Dana Carthron, Ph.D., RN
Leo Lecturer 1
Dana Carthron joins our faculty from Michigan State University, bringing more than 30 years of experience in nursing practice and education, including 11 years as a U.S. Army nurse. She recently earned her MSN from the U-M School of Nursing.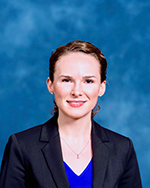 Emily Chapin, DNP, RN
Leo Lecturer 1
Emily Chapin earned her BSN and DNP from the U-M School of Nursing and joins our faculty with extensive experience in adolescent and women's health. Her focus areas include HIV prevention, health policy development, trauma-informed care and sexual health care services.
 
Jenna Darin, MSN, BSN, RN, CPN
LEO Adjunct Lecturer
Jenna Darin brings experience in adult and pediatric acute care to our faculty in the Undergraduate Studies Program. She currently works on an Inpatient Pediatric Medical-Surgical Unit at C.S. Mott Children's Hospital, where she also serves as a preceptor to new staff and nursing students.
Nora Drummond, DNP, RN
Clinical Instructor
Nora Drummond earned her DNP from the U-M School of Nursing and joins our faculty with diverse experience in midwifery, hospice care and global health. She is a certified family nurse practitioner and currently works as a certified nurse midwife in Ann Arbor.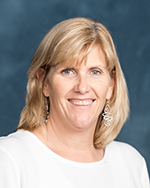 Elizabeth Hesseltine, RN, MSN, FNP-C
LEO Adjunct Lecturer
Elizabeth Hesseltine rejoins our faculty after serving as a clinical instructor from 2004 to 2015. She currently works in U-M's Comprehensive Cancer Center treating patients with endocrine cancers in an outpatient clinical setting.
 
Maria Hicks, BSN, RN, C-EFM
LEO Adjunct Lecturer
Maria Hicks brings more than 30 years of nursing experience to our faculty. Her career has been focused in obstetrics as a labor and delivery nurse. She also serves as a clinical educator at Oakland Community College and Oakland University.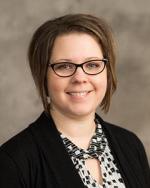 Heather Jones, DNP, AGNP-C
Clinical Instructor
Heather Jones brings years of experience as a nurse practitioner, educator and researcher to our faculty. She earned her BSN and DNP from University of Michigan-Flint, where she also served as an adjunct clinical instructor and LEO Lecturer I in online graduate nursing programs. 
Marguerite Kearney, Ph.D., RN, FAAN
Leo Lecturer 1
Marguerite Kearney joins our faculty from the National Institutes of Health, where she directed the Division of Extramural Science Programs at the National Institute of Nursing Research. Prior to her position at NINR, she was professor and associate dean for research at Uniformed Services University. She brings a wealth of experience to the U-M School of Nursing as a leader in practice, research and education, including service as a U.S. Navy nurse and in various faculty positions.
Luisa Kcomt, Ph.D., MSW, BSW
Research Fellow
Luisa Kcomt joins our faculty with decades of experience in social work practice, education and research. Most recently, she served as part-time faculty at the Wayne State University School of Social Work. Viewed through a social justice lens, her research efforts are aimed toward advancing health equity for sexual and gender minority populations. Her goal is to increase awareness of the structural barriers encountered by vulnerable populations and strive to mitigate them through research, teaching and leadership.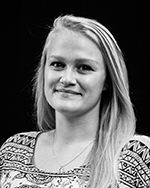 Jessica Marsack, RN, BSN, Ph.D.
Clinical Instructor
Jessica Marsack earned her BSN and Ph.D. from the U-M School of Nursing and works clinically in adult internal medicine at Michigan Medicine, where she also serves as a preceptor. Her research focuses on the effect of stigma and discrimination on various health outcomes for sexual and gender minority persons.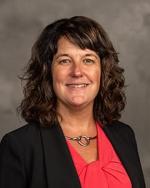 Laura Prochnow, DNP, RN, CHSE
Clinical Instructor
Laura Prochnow earned her DNP from the U-M School of Nursing and brings 29 years of nursing experience and 13 years as an academic educator to our faculty, specializing in emergency and cardiac care. Her interests include simulation education and assisting students with study techniques and test-taking strategies.
 
Alexandria Sara, RN, MSN, WHNP-BC, ANP-BC
Leo Lecturer 1
Alexandria Sara joins our faculty with nearly a decade of advanced practice experience in women's and adult health. She most recently worked as a women's health nurse practitioner in Franklin, Tennessee, managing care for gynecological and obstetric patients with acute and chronic conditions.
Ashlee Vance, Ph.D., MA, RN, RNC-NI
Research Fellow
Ashlee Vance joins our faculty from Duke University School of Nursing, where she served as a clinical instructor and research assistant. Her research focuses improving quality of care within neonatal and pediatric intensive care settings to support parent confidence and engagement, and understanding the effects of nursing care, bias and social determinants of health to reduce health disparities. 
Ali R. Walsh, Ph.D., MFA, MPH
Research Fellow
Ali Walsh earned her master's and doctoral degrees from the U-M School of Public Health. Her research interests center around social network analysis, specifically how individual and structural social features can encourage or inhibit behavior change.
Julie Williams, DNP, AGACNP-BC
Leo Lecturer 1
Julie Williams is an experienced nurse practitioner who has spent much of her career in emergency and intensive care settings. She brings a strong background in nursing outreach and global health to our faculty, having provided medical care and education to underserved populations in three countries.
 
Sue Wintermeyer-Pingel, MS, RN, ACNS-BC
LEO Adjunct Lecturer
Sue Wintermeyer-Pingel completed bachelor's, master's and postgraduate programs at U-M and brings more than 30 years of experience to our faculty. Her nursing career has been focused on the care of patients and families who are coping with life-threatening hematologic/oncologic illnesses.
 
Angela Yee, MSN, RN, AGCNS-BC
LEO Adjunct Lecturer
A registered nurse in Michigan Medicine's Intermediate Care Unit, Angela Yee joins our faculty with nearly a decade of experience in medical/surgical and critical care nursing. Her focus areas include critical care, public health and innovative teaching methodologies.